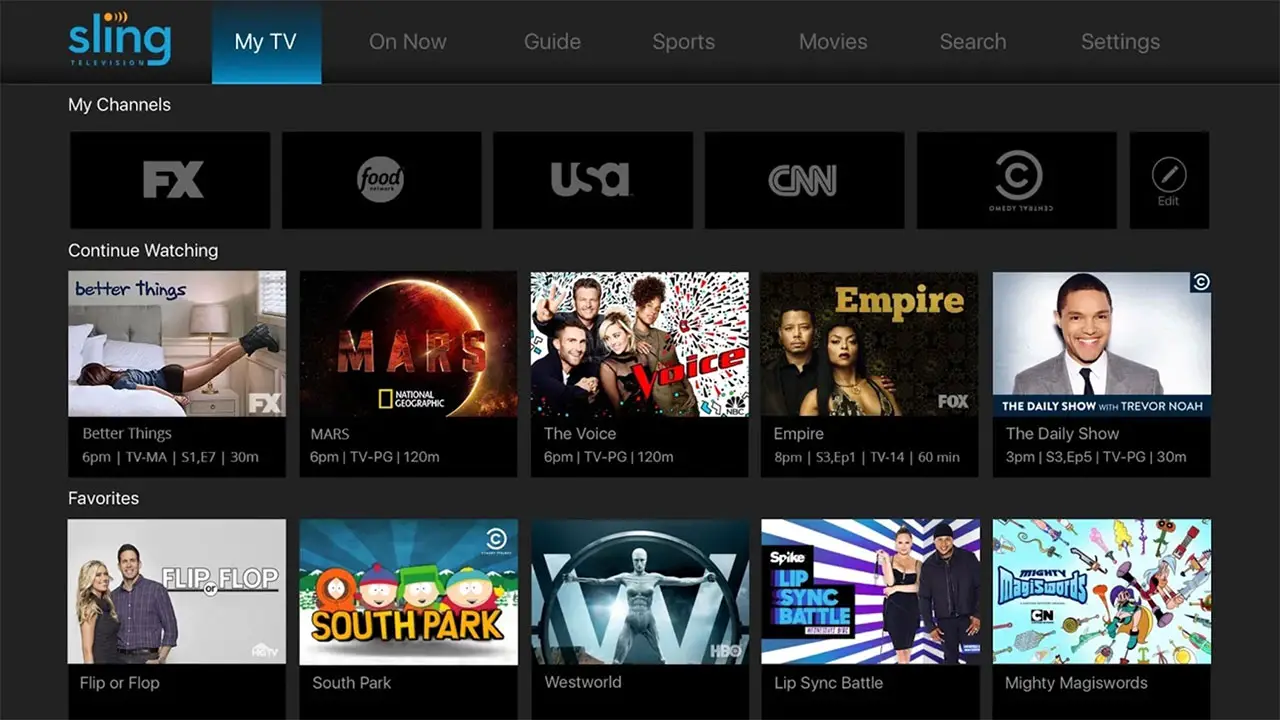 Heads up slingers. The latest update to the Sling TV app adds support for their Cloud DVR service on Apple iOS, Windows 10, and AirTV devices.
Sling's "First Look" Cloud DVR service lets subscribers access programs and channels on supporting devices from any location, although not all channels are eligible to record to the DVR. The DVR service features conflict-free recording and no expiration date on recordings as long as there is available storage.
Other supporting devices include Amazon Fire TVs and Fire tablets, Apple TV, Roku media players and Roku TVs, Android TVs, and Android mobile devices.
AirTV is a Dish product and is a great solution for receiving both over-the-air local channels and streaming channels on one device.
In addition to access to Sling TV's Cloud DVR, the AirTV user interface has also been updated with the ability to customize the local channels ribbon.
And, the app has added "What's On" tiles, a Mini Guide that filters channels by genre, and a Recall button that remembers the last five things watched. The Recall history includes channels, recordings, or On Demand content watched either over-the-air or on Sling TV.
Back in April, Sling TV's Cloud DVR was officially made available to Android and Roku users after a period of beta testing, and to Apple TV owners shortly after.
Sling's Cloud DVR service costs an additional $5 per month for 50 hours of storage.