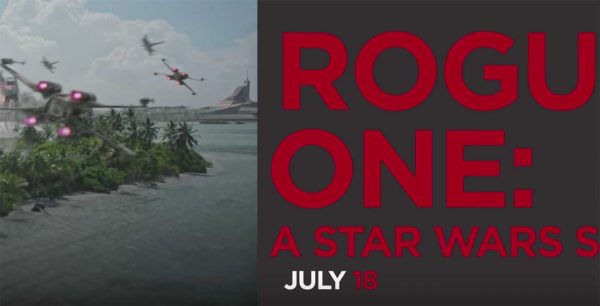 If any streaming service would get a hold of a Star Wars title you might have figured it would be Netflix. In a teaser of upcoming titles for July, Netflix included a quick clip from 'Rogue One' following a slated premiere date of July 18.
Rogue One: A Star Wars Story made over $1B worldwide ($530M domestic), while Star Wars: The Force Awakens, the first of the sequel trilogy, made twice as much worldwide at $2B ($937M domestic).
The film will be the first of the Star Wars franchise films to stream on Netflix, after an exclusive deal between Netflix and Disney was announced a year ago. That deal also included Disney, Marvel, and Pixar films.
Other movie titles releasing in July include six-time Oscar-nominated drama Lion, the new Netflix Original To the Bone starring Keanu Reeves, and the new Netflix Original The Incredible Jessica James about an aspiring playwright in New York.