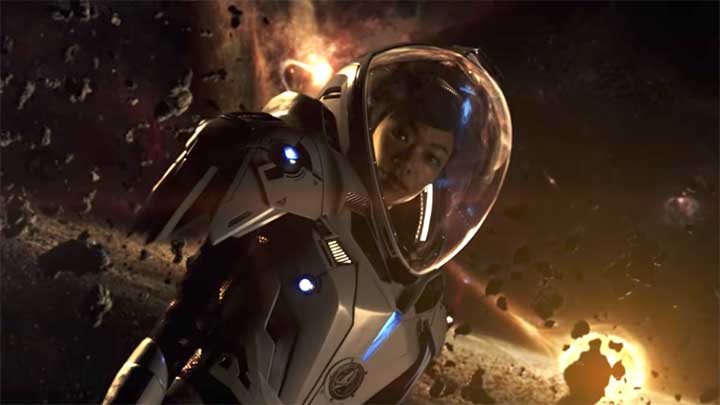 Star Trek fans like me have been waiting patiently for the new series 'Discovery' to launch since the beginning of the year. Today, CBS announced the premiere date will be Sunday, September 24th.
But 'Discovery' won't be airing on the traditional linear network. Instead, the series will be a flagship for CBS's internet-delivered TV service 'All Access.'
CBS All Access launched a few years ago and delivered On-Demand access to network shows the day after airing. In September, 'All Access' will the first and only place to watch 'Discovery' episodes.
However, we might see the first episode of Star Trek: Discovery on network TV, at least that is what has been rumored. [Update: CBS will air the first episode.] A more wide-spread audience for the premiere could drive more subscribers to pay $5.99 per month for the internet service.
[Update: Star Trek: Discovery will also launch globally on Netflix outside of the US.]
Star Trek: Discovery will star Jason Isaacs as Captain Lorca, along with Michelle Yeoh as Captain Georgiou, and Sonequa Martin-Green as Commander Michael Burnham, both of whom are seen in the 'First Look' trailer below.
The first season of the CBS All Access Original Series consists of 15 episodes, of which the length and titles have yet to be listed on IMDB.
Other series available on CBS All Access include popular shows such as 2 Broke Girls, 60 Minutes, Big Bang Theory and The Good Fight.
CBS All Access is available on Android and iOS devices, Apple TV, Chromecast, Fire TV, Roku, Xbox One, and Xbox 360, as well as PCs via internet browsers. See all the system requirements here.