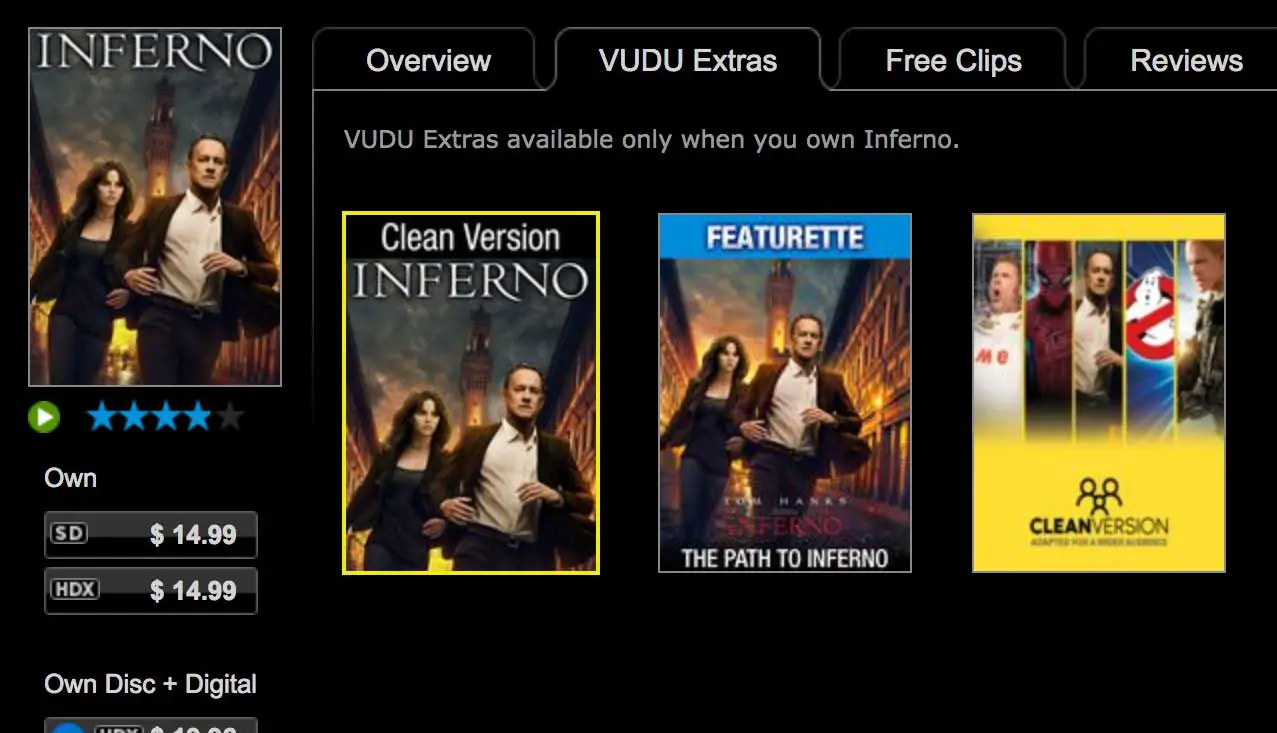 If you've got a digital library on iTunes, FandangoNOW or Vudu with movies from Sony you might have noticed a "Clean Version" version along with the film. The bonus content is a variation of the film that has been edited for a younger, or more content-sensitive audience.
Earlier this month Sony Pictures Home Entertainment launched 24 edited versions of films for home consumers, which are apparently used already for commercial purposes such as flights and network broadcasts.
"Clean versions" of Sony films can be found along with the theatrical or extended versions of films, and show up as extra content. Streaming movie service Vudu includes a trailer explaining what a clean version is accompanies the edited version under the VUDU Extras tab.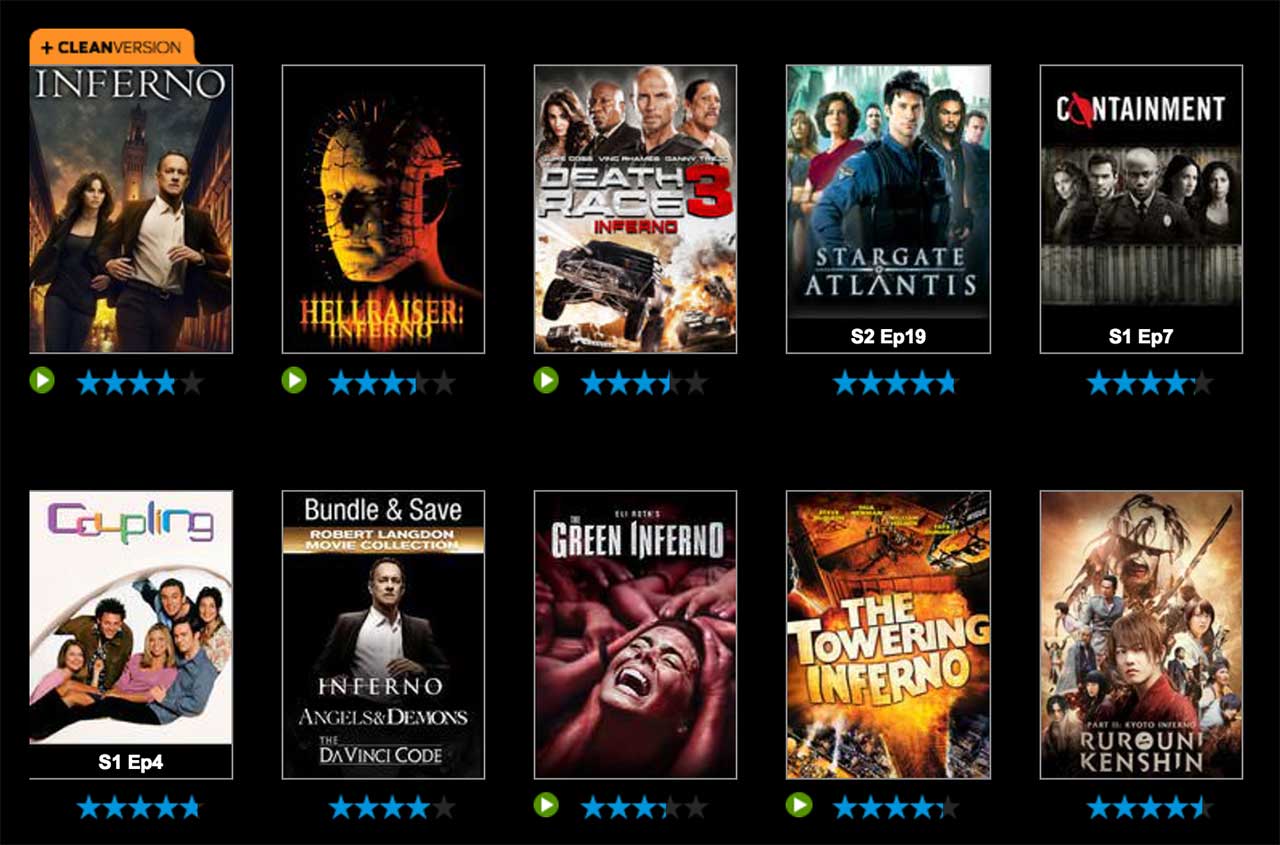 The first movie we discovered on Vudu with this extra content was Ron Howard's Inferno. The availability of a Clean Version was indicated by a label above the film thumbnail as pictured above. The edited film is only about three-and-a-half minutes shorter than the theatrical release that runs just over 123 minutes through the end of credits.
FandangoNOW also had a clean version of Inferno, but we were unable to find the version on iTunes.
As of yet, the services are not offering the film's predecessors, The Da Vinci Code, The Da Vinci Code (Unrated), or Angels and Demons with a Clean Version.
According to Sony, the Clean Version allows viewing for a wider audience, giving people the chance to watch their favorite films together."
Actor/writer Seth Rogan wasn't thrilled with this idea, asking the studio "not to do this to our movies." Most directors, we would imagine, are horrified by the notion of having their film's content removed.
But the Clean Versions do allow greater distribution of films in front of audiences that may not have tuned in. And, there are times when films may have been rated for mature audiences simply because of one scene.
If you were the director would you want your film edited without your consent? Well, unless you produce and own your own film you don't really have a choice.
Among the 24 films available in clean versions are 50 First Dates, Battle Of The Year, Big Daddy, Captain Phillips, Crouching Tiger Hidden Dragon, Easy A, Elysium, Ghostbusters, Ghostbusters II, Goosebumps, Grown Ups, Grown Ups 2, Hancock, Inferno, Moneyball, Pixels, the Spider-Man franchise films, Step Brothers, Talladega Nights: The Ballad of Ricky Bobby and White House Down.