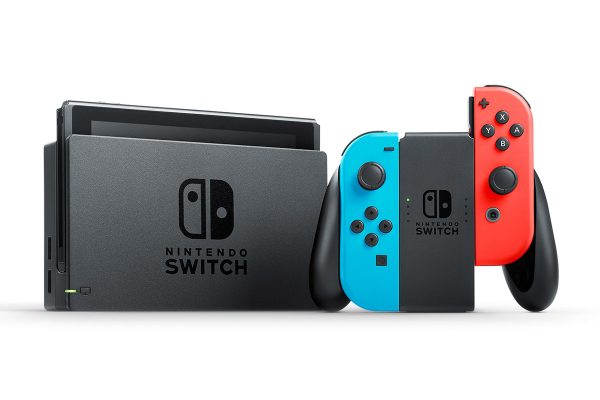 Congratulations Nintendo, you just won E3.
Against all odds, Nintendo stole the show from one major studio who was debuting a new console and another that is at the top of their game and brought an army of major upcoming titles.
Nintendo beat their competition by understanding that E3 is all about creating hype. They announced the long-awaited Metroid Prime 4 and hinted at the even longer-awaited Pokemon RPG for consoles. They debuted trailers for the return of Yoshi and Kirby. They even gave an extended preview of Mario Odyssey that has convinced some it will be the best game of the year.
Nintendo's E3 was so good, in fact, that many no doubt ran out to their nearest store or jumped on Amazon to secure a Nintendo Switch and prepare for Nintendo's unbelievably exciting future.
Those that did likely found the same thing. Either no Switch available to buy or Nintendo Switches that have suffered through so much price gouging that they could be the star of a Shakespearean tragedy.
Right now, it's almost impossible to find a Nintendo Switch that isn't being sold for at least $100 above its retail price. Since the Switch is a relatively new console, games are also still floating around the $50-$60 mark across the board. That means that at a time when the Switch is at its most desirable, it is also at its most expensive.
The most embarrassing part about the state of the Switch is that Nintendo isn't even the one profiting from this high-price/high-demand infrastructure. They're just watching as the entire gaming world is talking about their brand new console and making the same vague promises about more Switches arriving soon.
It's a problem that Nintendo has had for years. They always seem to either underestimate the demand for a particular console, mess up the shipping process, or otherwise generate demand via enforced shortages. Whatever the reasons, Nintendo has historically failed in terms of getting systems on the shelves when gamers want them most.
This time, however, the shortage feels especially embarrassing. How does Nintendo not have a plan in place to immediately replenish Switch stocks wherever they may be low in the days following their biggest showing in years?
While it's not fair to say that no other major game company suffers through these shortages, it is fair to say that nobody suffers through them as often as Nintendo.
That's what makes this whole situation a real embarrassment. At a time when Nintendo has just proven that they are finally in a position to go toe-to-toe with the biggest names in the modern game industry and win by doing things their own way, they immediately show why it is that they can never seem to get ahead even when everything is going their way.
Sooner rather than later, store shelves will be stocked with Nintendo Switches just waiting to be snatched up by eager consumers. It's just a shame that those who want a Switch the most either have to spend the days between now and then overpaying or hoping.