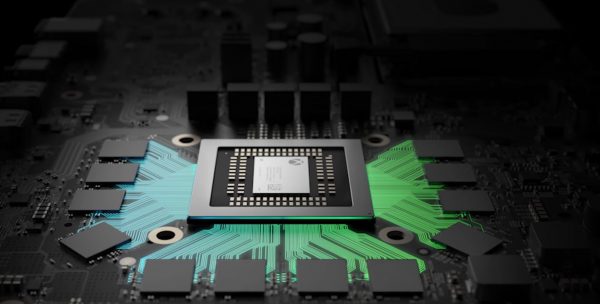 As we near the official reveal of Project Scorpio at E3 2017, much of the talk surrounding Microsoft's next console is starting to focus on its unknown price. Gamers can't help but wonder just how much this powerhouse 4K gaming machine is actually going to cost them. Some have even gone so far as to say that Scorpio's price may just make or break the system.
Lost among all this price talk is the fact that we still don't know when Project Scorpio will be released. While a release date may not seem like that big of a deal, in the case of Project Scorpio, it might just become the console's silent killer.
In and of itself, there is nothing unusual about not knowing the release date of a new console prior to E3, but what is highly unusual are the rumors that Project Scorpio may not be released until sometime in October or later.
New reports suggest that Scorpio launch games are currently being held to an October 2017 XDK date. XDK refers to the certification process that certain software must go through in accordance with manufacturing requirements. If this date is accurate, then it would mean that it's not technically possible for Project Scorpio hardware or games to be released before October 2017.
However, it's worth noting that the writer who originally suggested that date has failed to name his source for that information. The same goes for "insiders" who have continuously referenced November 21st as Scorpio's expected release date.
In fact, the best piece of evidence we have concerning Scorpio's eventual release date may just be the press release for the upcoming game Middle Earth: Shadow of War which states that the game will be available on Project Scorpio by August 22nd.
Now, if Project Scorpio really won't hit shelves until October or November, then that could lead to a disastrous launch. That date suggests that Microsoft is hoping to entice holiday buyers by putting a new console on shelves just in time for the buying season, but it's going to be hard for Microsoft to dismiss Project Scorpio as a video game console for hardcore gamers only with one hand and then sneak it onto store shelves in time for the holidays with the other.
If Project Scorpio doesn't debut until October/November, it is going to have to contend with a much more appealing – and much more available – Nintendo Switch, a likely cheaper PS4 and PS4 Pro, a host of major holiday releases, and the much more accessible Xbox One/Xbox One S. Even those who are interested in buying the console are suddenly going to have to weigh a new – likely expensive – system vs. the value of several new major releases.
But what about August? Is August even soon enough? Well, it's certainly better than November, but if Microsoft is really hoping to catch the attention of an expanded audience, they would do well to release Scorpio as soon after E3 2017 as they can in order to capitalize on the attention the device is sure to receive and the typical Summer drought of new game releases.
Scorpio's price point matters, but the longer Microsoft sits on Scorpio, the more they risk losing the enthusiasm their impending console reveal is sure to generate.