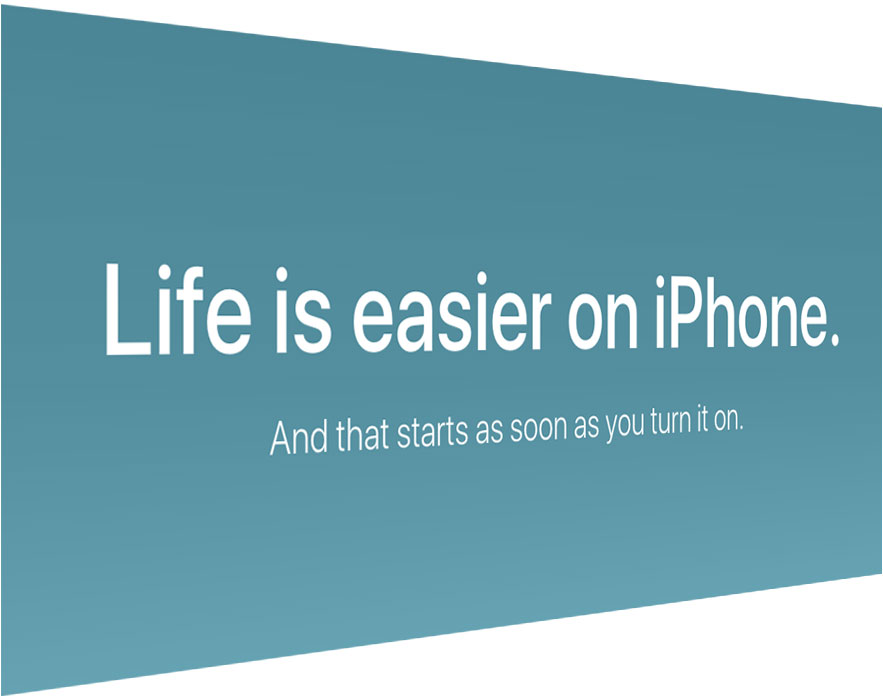 Remember those ads with the nerdy looking guy in a suit vs. the supposedly cool guy with the untucked shirt? That was when Apple aggressively attacked Windows users in a campaign to get them to switch to Apple. Now, the iPhone creator has gone after Android users with a new webpage and app that make it easy to switch platforms.
"Life is easier on Phone," the headline promises. Apple says there's "no need to save your stuff elsewhere before switching," just download the "Move to iOS app" from the Google Play Store to securely transfer all your phone's data. Does Google know about this app in their Android store? If they didn't before they do now.
The app, from Apple Inc. not some 3rd-party developer, safely transfers content such as calendars, contacts, message history, photos, videos, and even Google Apps to your new iPhone.
Apple also says you can also trade in your old smartphone (if eligible) for up to $260 credit towards a new iPhone. Of course, terms and conditions apply.
The Apple "Switch" webpage then boasts about the features of the iPhone such as the camera, built-in "Memories" software that creates movies from favorite moments, performance and battery life, encryption and privacy.
Apple is currently selling five models of the iPhone including iPhone 7 Plus, iPhone 7, iPhone 6s Plus, iPhone 6s, and iPhone SE.
[Note: Article updated with revised text.]