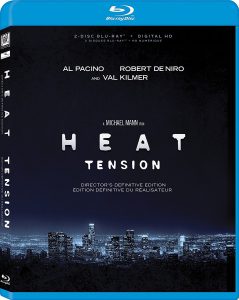 Since when can you get a new Blu-ray title for $8.18? Since now!
Michael Mann's drama Heat starring Al Pacino and Robert de Niro is soon getting released to a Definitive Director's Edition with two discs, new bonus material, a Digital HD copy, and a 24-bit DTS-HD Master Audio 5.1 soundtrack.
Right now if you pre-order you can get the title for just $8.18 — that's about half off the list price of $16.99! And, if you've got Prime there will be no shipping costs. The title releases on May 8th.
Read more about the Definitive Director's Edition of Heat, or, jump over to Amazon to pre-order the while the price lasts.