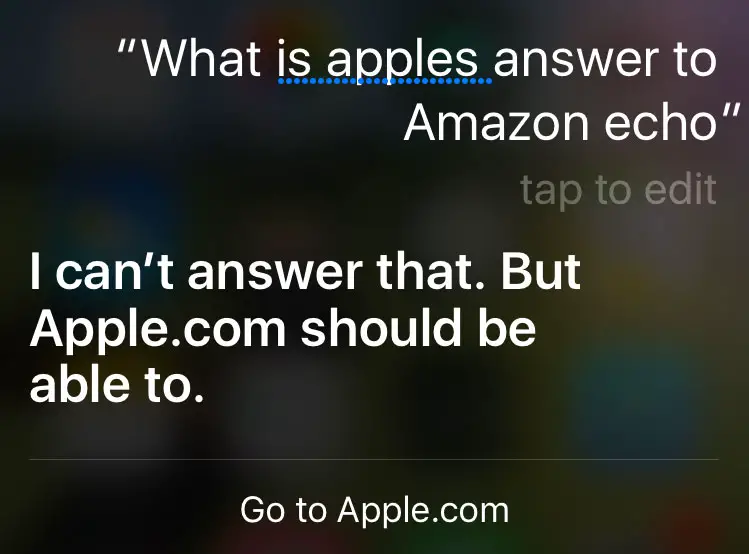 Contrary to past statements, Apple may be developing an Amazon Echo-like device that runs on iOS and utilizes the Siri AI for voice commands. The device may also integrate AirPlay and Beats audio technology, according to a source.
The rumor comes via Melbourne-based Twitter user Sonny Dickson, who also posted leaked iPhone 8 designs and features.
Dickson tweeted, "Apple is currently finalising designs for their Alexa competitor, expected to be marketed as a Siri/AirPlay device."
One might expect the Apple Siri device to be priced higher than Amazon Echo, as are Apple TV, iPhone, iPads and other Apple-branded products. Amazon's full size Echo sells for $179.99, while the Echo Dot sells for $49.99.
Apple currently does not have a competitor for Amazon Echo or Google Home, both of which have been growing in the home voice assistant/smart speaker marketplaces.
If Apple is, in fact, developing a competing product it would likely utilize Wi-Fi for connectivity as does AirPlay. Echo connects via Bluetooth, while Home utilizes Wi-Fi.
The company may announce something about an Echo competitor at the Apple Worldwide Developers Conference coming in June.