Forget those inflatable screens. If you're looking to build your own movie theater, Samsung has the answer.
The newly unveiled Samsung Cinema Screen is being billed as the world's first High Dynamic Range LED theater display, promising stellar picture quality across its whopping 34-foot screen.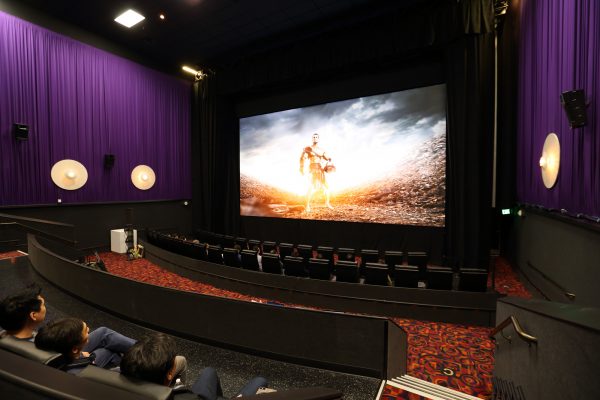 With 4K (4,096 x 2,160) resolution, the screen also "exceeds the highly-esteemed DCI specifications used to ensure a uniform and high level of technical performance, reliability, and quality in digital cinema," according to Samsung. The end result should be a much more vibrant picture than what your local cineplex can muster up. If you're anything like me, you find the picture quality at home superior to most theaters. Perhaps this screen is the answer?
Craving more specs? Sure. Samsung claims the Cinema Screen's direct-lit LED technology yields images "at a peak brightness level nearly 10 times greater than that offered by standard cinema projectors (146fL versus 14fL)." In theory, this should mean a more uniform picture that's free of optical distortion and interference. The screen's ultra-contrast and low tone grayscale settings are said to enable the screen to showcase both the brightest colors and the deepest blacks at a nearly infinity:1 contrast ratio.
On the audio end of things, there's said to be an "an innovative audio solution" powered by Harman Professional Solutions' Cinema Group, but more details will be coming later about that.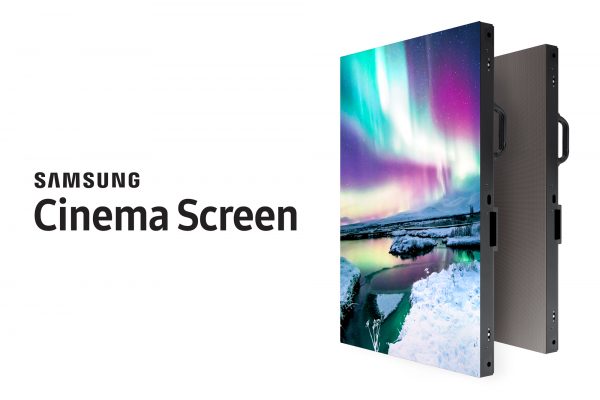 The Samsung Cinema Screen is currently undergoing the DCI certification process and recently completed compliance test at Keio University in Tokyo.