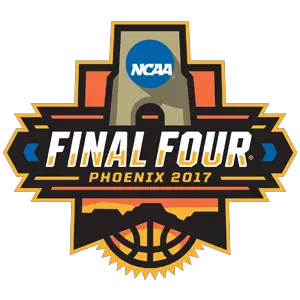 Wisconsin was the first to make it to the NCAA Men's Sweet 16, defeating Villanova 65-62 on Saturday. Florida got an easy win over Virginia with a commanding 65-39 score, as well as Xavier over Florida State beating the Seminoles 91-66. Most of the other Saturday games were close, with Purdue advancing with an 80-76 score against Iowa State, and Gonzaga defeating Northwestern 79 to 73, to name a few.
On the second day of the 2nd Round, South Carolina pulled out a 88-81 win over Duke, Louisville fell to Michigan in a 73-69 shocker, and Oregon made a final 3-pointer to defeat the scrappy Rhode Island Rams 75-72  in three of today's eight games.
The March Madness tournament can be viewed on CBS, TBS, TNT, and TruTV on televisions, streaming media players, mobile devices and PCs.
2017 NCAA Men's Sweet 16 Teams & Schedule
Midwest Regional
Thursday, March 23
Sprint Center (Kansas City, Missouri)
(3) Oregon Ducks vs. (7) Michigan Wolverines | 7:09 p.m. ET
(1) Kansas Jayhawks vs. (4) Purdue Boilermakers | 9:39 p.m. ET
West Regional
Thursday, March 23
SAP Center (San Jose, California)
(1) Gonzaga Bulldogs vs. (4) West Virginia Mountaineers | 7:39 p.m. ET
(2) Arizona Wildcats vs. (11) Xavier Musketeers | 10:09 p.m. ET
South Regional
Friday, March 24
FedEx Forum (Memphis, Tennessee)
(1) North Carolina Tar Heels vs. (4) Butler Bulldogs | 7:09 p.m. ET
(2) Kentucky Wildcats vs. (3) UCLA Bruins |  9:39 p.m. ET
East Regional
Friday, March 24
Madison Square Garden (New York)
(3) Baylor Bears vs. (7) South Carolina Gamecocks | 7:29 p.m. ET
(4) Florida Gators vs. (8) Wisconsin Badgers | 9:59 p.m. ET