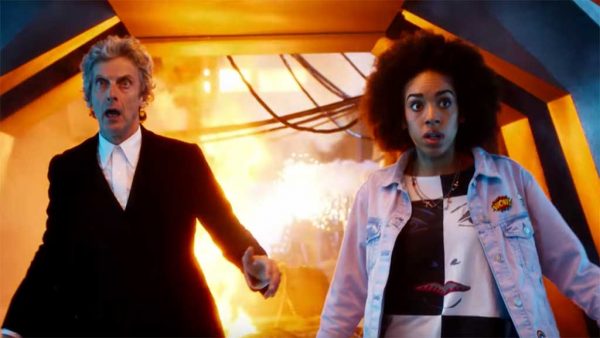 "To the TARDIS!"
The BBC has released the official trailer for Series 10 of Doctor Who and uploaded it to YouTube. The one-minute trailer has received over 250k views so far with over 2k comments anticipating the premiere episode titled 'The Pilot' on April 15th, 2017.
Season 10 Episode 0 titled "The Return of Doctor Mysterio" aired on Dec. 26, 2016.
The new series consists of twelve 45-minute episodes that will air through July 1, 2017. The show broadcasts on BBC One and BBC America, available in 1080i (HD) where available.
The Doctor Who television series was created by Sydney Newman and first aired in November of 1963. Series 10 stars Peter Capaldi as "The Doctor" and Pearl Mackie as "Bill."