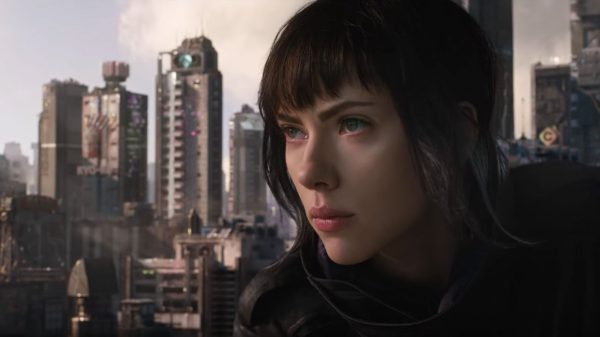 "Everything they told you was a lie."
Paramount has released another trailer for the upcoming film Ghost in the Shell (2017) starring Scarlett Johansson. In this new trailer we see a bit more of the "human" side of the cyborg cop played by Johansson, and the truth she seeks when learning she has a past that was not completely erased from memory.
Ghost in the Shell was directed by Rupert Sanders (Snow White and the Huntsman) and is based on the manga graphic novels by Japanese writer Masamune Shirow (Ghost in the Shell, Appleseed). Pilou Asbaek, Takeshi Kitano, Juliette Binoche, and Michael Pitt also star in the film.
The story first became a motion picture in the Japanese animated film Ghost in the Shell (1995) directed by Mamoru Oshii, which was recently released for a limited theatrical run.
Ghost In The Shell (2017) releases to theaters in the US, including IMAX 3D and RealD 3D cinemas, on March 31, 2017.