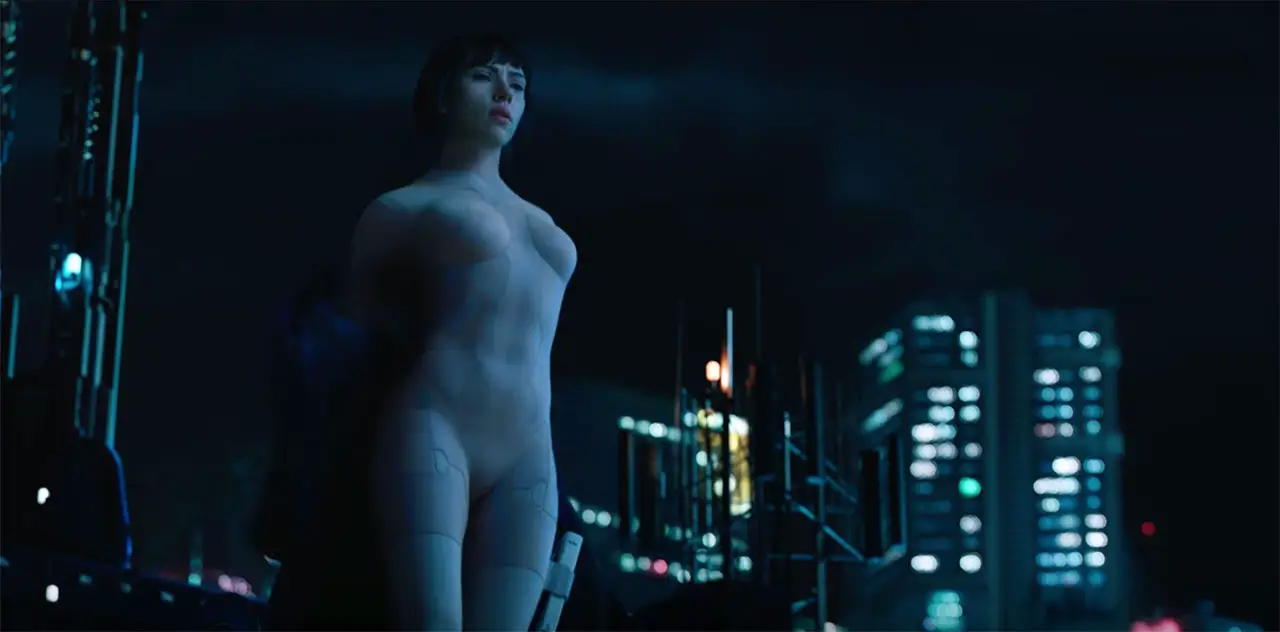 Paramount Pictures has released a brand new TV spot for Ghost in the Shell that's set to air during the 2017 Super Bowl. And no, if you're viewing the spot on a small display that isn't Scarlett Johansson naked. She's a cyborg.
Ghost in the Shell was directed by Rupert Sanders and is based on the manga graphic novels by Japanese writer Masamune Shirow. In the movie, Johansson is a cyborg policewoman who tracks a hacker set on destroying a cyber technology company, all while trying to piece together her past. Jonathan Herman and Jamie Moss are credited for writing the film.
By the way, if you're a Ghost in the Shell or Japanese anime fan in general, you might want to look into the theatrical presentation of the original 1995 film Ghost in the Shell in limited theaters. The special engagement anticipates the release of both Ghost in the Shell (2017) and the remastered Blu-ray release of the original film in March.
Ghost In The Shell (2017) releases to theaters in the US, including IMAX 3D and RealD 3D cinemas, on March 31, 2017.
Check out the Super Bowl 2017 TV spot below followed by the original full trailer.