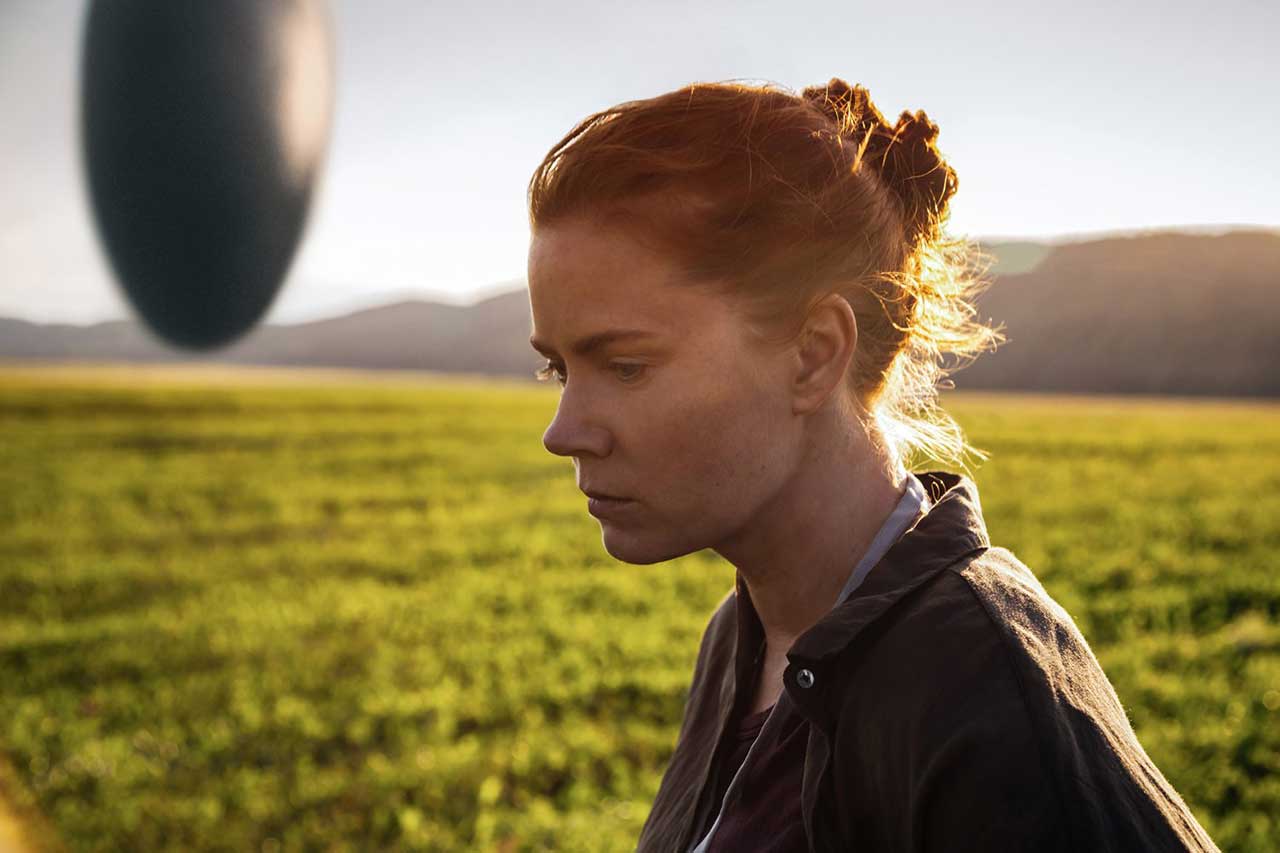 8-time Oscar-nominated film Arrival is now available in digital format, two weeks ahead of the Blu-ray, 4k Blu-ray, and DVD releases. The film, directed by Denis Villeneuve, is a science fiction thriller in which twelve mysterious spacecraft arrive on Earth.
Arrival can be purchased in 1080p (HD) or 480p (SD), with a Dolby Digital 5.1 channel soundtrack. Total run time is 1 hour and 56 minutes, but some digital purchases also include bonus content (more on that below). We half-expected Arrival might release to 4k UHD, but as it stands the highest digital quality is 1080p.
What about extra content? Many of us are still purchasing Blu-ray Disc editions because of all the extra content provided, but a couple services are offering bonus content along with the digital purchase.
Apple, for example, includes iTunes Extras with over 80 minutes of bonus material and an iTunes Exclusive Gallery. Vudu includes the single featurette "Xenolinguistics: Understanding Arrival."
If you're willing to wait, Arrival on Blu-ray will include 5 bonus featurettes, a DVD, and Digital HD copy of the film. (Get more details here.)
Arrival on Digital HD is $14.99 from most services, but for some reason Google Play has it priced the highest at $19.99. CinemaNow and Verizon FiOS On Demand are selling Arrival slightly higher at $15.99 (HD).
Vudu (owned by Walmart) also has a "Disc & Digital" deal with which you can get both the Blu-ray disc and Digital HD copy for $19.96 (the Blu-ray will be shipped from Walmart when released).
Arrival Digital UHD/HD/SD Price Comparison*
Amazon Instant Video – $14.99 (HD) $12.99 (SD)
Apple iTunes –$14.99 (HD) $12.99 (SD) + iTunes Extras
CinemaNow  –$15.99 (HD) $14.99 (SD)
FandangoNow (prev. M-Go) –$14.99 (HD) $13.99 (SD)
Google Play –$19.99 (HD) $14.99 (SD)
Sony Entertainment Network – $14.99 (HD) $12.99 (SD)
Verizon FiOS On Demand – $15.99 (HD) $15.99 (SD)
Vudu (Walmart) – $14.99 (HD) $12.99 (SD)
Microsoft Video – $14.99 (HD) $14.99 (SD)
*Prices at time of article publication.