Those marathon car trips and cross-country flights will now go down a bit smoother for Android users, as Netflix has enabled the downloading and storage of video to SD cards. Up until a few days ago, you could only stock up on movies and shows via your device's internal storage. Now, the only thing holding you back is the size of your memory card. The function became available in the latest version of the Netflix app (v4.13) and is in the Google Play Store now.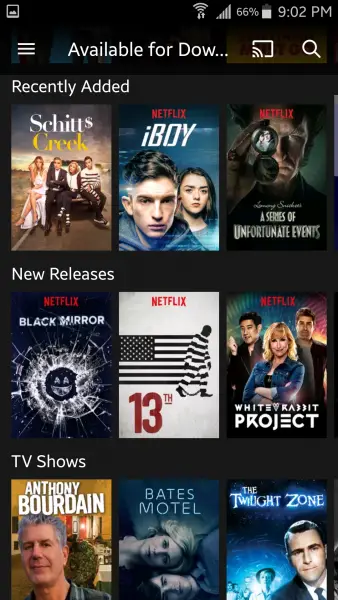 It was just last November that Netflix green-lighted the ability to download content for offline viewing. Both Android and iOS device owners can download videos to their smartphone or tablet for viewing later on, but Apple's lack of SD card slots for the iPhone and iPad means severe limitations on how much stuff can be stored. Advantage Android.
There is a little bit of fine print to read, though. First, Netflix controls the amount of time a download will be accessible, so don't think you'll always have Stranger Things at your disposal. Also, any video that gets downloaded to an SD card will only play on the device on which it was originally downloaded.