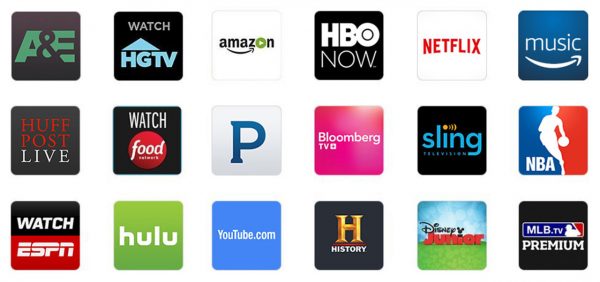 Amazon is expected to bring a new line of 4k televisions that run on the Fire TV platform to CES this week. According to Variety, the sets will be available in sizes ranging from 43 to 65 inches and will go on sale later in 2017.
Amazon partnered with Element Electronics, Seiki, and Westinghouse to produce the TVs, which will allow the retail giant to market original series, music, movies, licensed TV shows and other content sold on the Amazon's Fire TV platform.
Those who already own content within the Amazon ecosystem should find it easy to access through the Fire TV platform, expected to operate and look similar to Roku TVs from Insignia and TCL.
Amazon's 4k Fire TV sets will likely come with a remote control that's enabled with Alexa voice search, allowing customers to search for titles, actors, networks and other Fire TV channels by speaking.
We don't have pricing yet on the new Amazon TVs, or whether or not the 4k TVs will support HDR,  but hopefully more information will be revealed at CES in Las Vegas later this week.