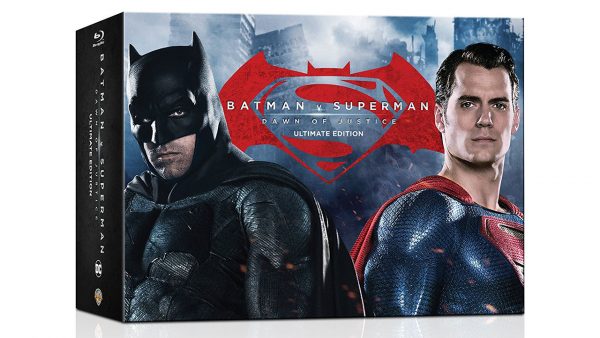 Still looking for the perfect holiday gift for a fan of Superman or Batman? Amazon will start shipping the Batman v Superman: Dawn Of Justice (Amazon Limited Edition Box Set) on December 20th. The boxed set includes both the theatrical and Extended Cut of "Batman v Superman: Dawn of Justice" with over 30 more minutes of story not released in theaters.
This boxed set from Warner Home Video also includes the blockbuster film Man of Steel on Blu-ray, DC Collectibles Batman and Superman figurines, original Batman and Superman comic books: "Action Comics" #1 (1938) and "Detective Comics" #27 (1939); and six collectible trading cards.
The edition features over 2 hours of bonus content and Digital HD copies of the films via UltraViolet partners.