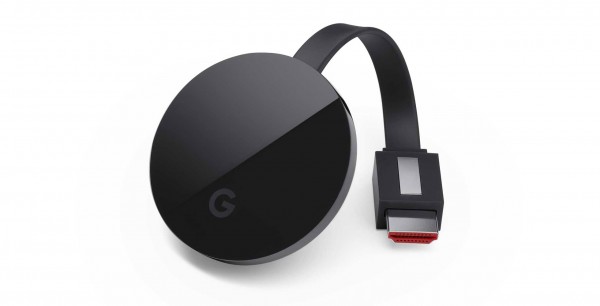 Google unveiled a suite of upcoming products this week among them the Google Wi-Fi router ($129), the Pixel and Pixel XL smartphones (starting at $649), and the virtual reality headset called Daydream View ($79).
But they also introduced Chromecast Ultra, a soon-to-be-released streaming media player that drops the entry-level price of a legit HDR streaming device down to $69 bucks. That's the cheapest you'll find an HDR media player and almost contradicts the premium you'll pay for an HDR TV.
Roku just launched five new media players including two that support HDR, but the less expensive Roku Premiere+ model sells for $99 (the higher-end Roku Ultra costs $129). Nyvidia's Shield TV, the first consumer streaming media player to support HDR, is priced $199.
Google's new Chromecast Ultra is rated twice as fast as its predecessor, with "minimal buffering" and "smoother streaming." Like Chromecast, the Ultra plugs into the HDMI port on your TV (an HDR-enabled TV with HDMI 2.0a will be required for viewing HDR content), lets users stream from Cast-enabled Android devices, iPhone, iPad, and laptops to big screen TVs, and has built-in Wi-Fi.
But there's a new port on Chromecast Ultra. 4k video demands a lot of internet bandwidth, and Wi-Fi can often be choppy when obstructed or when sharing with other connected devices. But if you don't mind an extra wire behind your TV, Chomecast Ultra comes with an Ethernet port for more consistent and speedier internet.
Chromecast and Roku will soon join Shield TV to support 4k HDR video on Ultra HD TVs, just as providers like Netflix, Amazon, and Vudu are supplying more 4k and HDR content.
Amazon's latest Fire TV model supports 4k, but not HDR. And Apple TV, one of the pioneers of the streaming media player, interstingly enough doesn't even support 4k yet.
Google hasn't revealed a ship date yet for Chromecast Ultra, only indicating that it's "Coming Soon." Roku's new models start shipping Oct. 7.