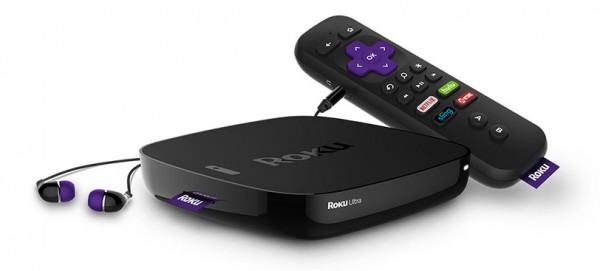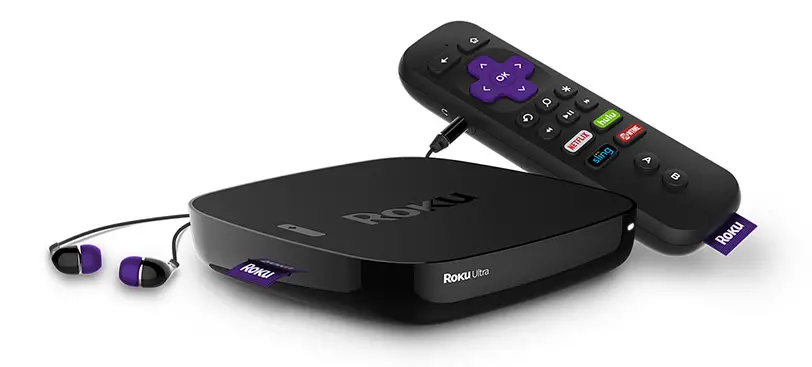 Today, Roku announced five new models to their lineup of streaming media players, three of which support 4k UHD and two of which additionally support HDR. The new players offer affordable solutions for streaming content to both 1080p (HD) and 2160p (4k) TVs.
Both the Roku Express ($29.99) and Roku Express+ ($39.99) support Full HD (1080p) TVs, but for those connecting older TVs with analog ports the Express+ includes a composite jack with A/V cable.
The mid-tier Roku Premiere ($79.99) and Roku Premiere+ ($99.99) both feature a quad-core processor with streaming up to 4K video at 60 fps. However, the extra $20 for the Premiere+ is money well spent considering the "+" adds support for HDR and built-in headphone jack in the remote.
Roku Ultra is the most expensive of the new models, but with the $129 price tag comes support for 4k, HDR, and Dolby Digital Plus decoding. The model also features the lost remote finder that makes a noise when the remote icon is pressed on top of the Roku player.
But while Roku's new players are more affordable, 4k TVs and especially HDR TVs are are still generally more expensive than Full HD TVs of the same class sizes. In addition, HDR (not always clearly indicated on packaging) will cost substantially more than a 4k TV that does not support HDR.
The new Roku media players follow the release of the company's 4th-generation Streaming Stick launched in April of this year that allows the use of wireless headphones.
Roku also announced new search functionality across 100 streaming channels, making it easier for users to find content they are searching for across multiple sources.