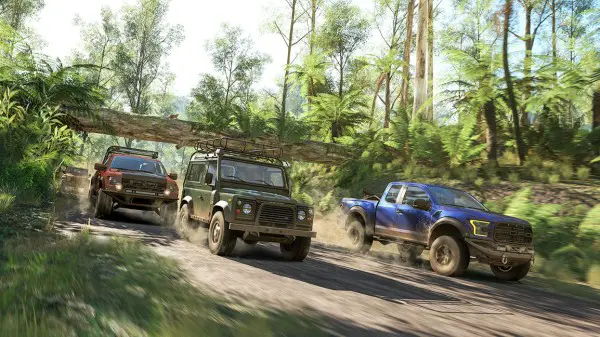 As one of the first games included in Microsoft's Xbox Play Anywhere initiative (a program designed to allow players to purchase one copy of certain Xbox One and Windows 10 games and play them on both systems), perhaps it should have been expected that the recently released Forza Horizon 3 would have some technical issues.
However, the truth appears to be much worse than that, as early users are reporting that Forza Horizon 3 is unplayable on most computers.
Forza Horizon 3 fans have taken to the game's subreddit to detail how poorly Forza Horizon 3's PC version is currently running. One user noted that they are running the game on a fairly powerful system that features 32 GB of RAM and an i7 processor and are continuously encountering technical issues.
The biggest problem with the game as it currently stands appears to be the framerate. Players state that the current build of the game will drop so many frames at once that it begins to feel as if you are playing in some kind of intentionally implemented slow-motion mode. Others are reporting the usual line-up of PC game bugs that include collision issues, graphical anomalies, and crashes that occur most frequently upon launching the game.
There is some very thin silver lining to this story, however, as users who are running the game on the very best computers (as in $3,000 + machines) are apparently able to do so without many serious performance issues. Even then, it appears that a host of common error messages are appearing whenever users try doing everything from downloading the game itself to playing online. Fans have resorted to assembling patchwork online troubleshooting guides as Microsoft has not yet responded to these issues with any official statements or released a patch.
Generally speaking, owners are advising that anyone with a machine short of supercomputer status should hold off on buying the game in its current state as it is nowhere near the performance level of the Xbox One version and cannot be played on a PC that meets the game's minimum requirements. For that matter, it doesn't appear to be playable on all PCs that meets the recommended requirements.
This is a sad start for Microsoft's new program, as well as a tragic continuation of a long history of broken PC ports.