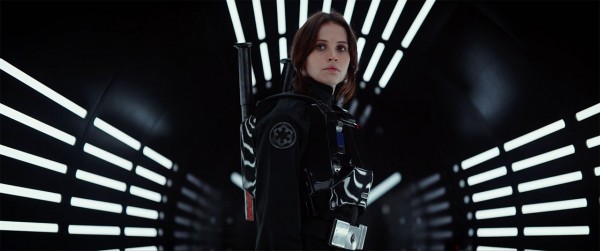 Disney has released the first official trailer for Rogue One: A Star Wars Story starring Riz Ahmed and Felicity Jones. The two-minute trailer reveals much more than the teaser trailer or footage released at the Star Wars Celebration in Europe.
In the first official trailer we get to see more images of Donnie Yen as Chirrut Îmwe, Forest Whitaker as Saw Gerrera, Wen Jiang as Baze Malbus, and of course the film's protagonist Jyn Erso (Felicity Jones) in action.
Since publishing on August 11th, the 'Rogue One' trailer has received over 6 million views on YouTube alone (within about a 24-hour period). The video can be streamed in up to 1080p resolution, or downloaded if you're a YouTube Red subscriber.
Rogue One: A Star Wars Story is slated to open to theaters in the US, including RealD 3D and IMAX 3D cinemas, on December 16, 2016.