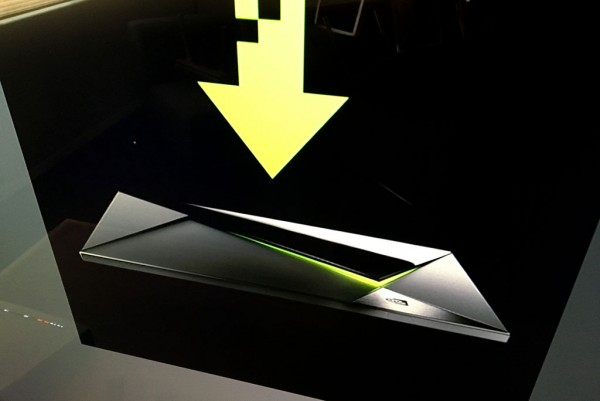 The latest firmware update for Nvidia Shield TV (Version 3.2) has brought a bunch of new enhancements to the player, one of them being added support for HDR. Shield TV now has the distinction of being the first 4k player in its class to actually support HDR, something Fire TV and Roku 4 cannot yet boast.
While HDR content can already be viewed via smart apps for Amazon Video, Netflix, and Vudu, streaming media players are connected with HDMI cables. Without an update to HDMI 2.0a, the metadata required for high dynamic range content is not transmitted through HDMI 2.0.
However, the Shield TV update only supports HDR through Netflix at this time. Not that it's a bad thing; Netflix has more HDR content than any other service and promises 100 hours of HDR content by then end of summer. Right now you can watch titles such as Marco Polo in high dynamic range — as indicated by the HDR label seen below (which also incorporates Ultra HD). We hope a future update will include other services such as Amazon Video and Vudu.
Additional Improvements
YouTube videos on Shield TV are now viewable in 4k resolution at 60 frames-per-second. The improved smooth frame rate is only on Shield TV at this time.
Vudu is now available on Shield TV, which means movies and TV shows from UltraViolet and Disney Movies Anywhere are viewable through the player. With Vudu, users can utilize the software's voice search and even watch Vudu titles in 4k.
In addition, the Shield TV 3.2 Update now supports pass-through of Dolby Atmos, an immersive audio format that generates a three-dimensional sound. There are quite a few digital titles that include Dolby Atmos such as In the Heart of the Sea, The Man From U.N.C.L.E., and San Andreas – all available in UHD from Vudu.
Other improvements to the Shield TV platform include a major update to Plex, which now allows you to use your Shield TV as a media server; Universal Search — now generating search results from 60 apps using natural language search, and more apps such as WatchESPN, NBC News, and other apps coming soon to Android TV.
How to install the update?
Your Shield TV should automatically update as long as it is turned on and connected to the internet. If not, go to Settings > About > System Update to manually install.
With the 3.2 Update some apps are automatically added to your home screen, whereas if you try to add apps like Vudu and WatchESPN from the Google Play store you may get the message that the apps are "incompatible with your device."