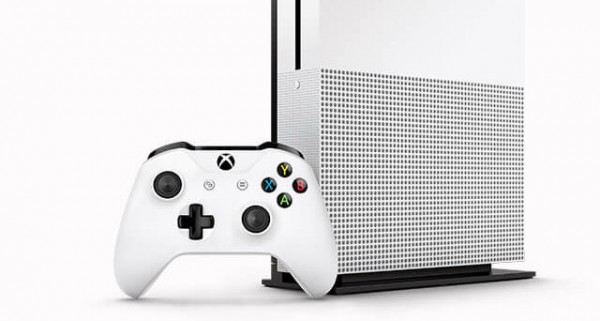 Although this year's E3 primarily focused on upcoming major game releases, there was still plenty of buzz concerning the next generation of video game consoles. While Nintendo remains something of a mystery in this hardware discussion, Sony and Microsoft have already started hyping up their next console releases.
As exciting as that is, the problem that potential system purchasers face at the moment is finding a way to sort through the somewhat scarce details that are currently available in order to discover which (if any) of these consoles are worth being excited about.
To help clear up some of the madness surrounding these new systems at the moment, take a look at our breakdown of the known upcoming systems to see which is right for you.
Xbox One S: For Those Looking To Buy Their First Xbox or Serious Fans Wanting a 4K Upgrade
The Xbox One S is an obvious improvement over the current model. It's smaller, more powerful, sleeker in design and is the first Xbox console to support 4K capabilities. Even better, the system's $299 price point for the 500 GB base model makes it a competitive entrant into both the console and 4K player markets.
Still, it's important to note that the Xbox One S is not a next generation system in the sense that it will significantly improve the current performance of the Xbox One or offer new games to play. As such, it is best reserved for those who are interested in purchasing an Xbox One and have not yet done so, Xbox One diehard fans looking for an upgrade or potential 4K player buyers that wouldn't mind the having option to play some games as well.
Project Scorpio: For Those Interested in Going All In On Next Gen Gaming As Soon As Possible
Though we do not know the release date of Microsoft's true next-gen system, we do know that Microsoft intends for Project Scorpio to be the power center of the gaming universe. With 6 teraflops of computing power, an 8 core cpu and 320GB of memory bandwidth, Project Scorpio is shaping up to be a powerhouse capable of delivering the finest in 4K and VR technology.
So fine, in fact, that Xbox representative Phil Spencer has recently clarified that Project Scorpio is not really intended for anyone without a 4K television. With Project Scorpio projected to release sometime late next year, it's becoming more and more clear that only those who intend to go all-in on the future of 4K technology should anticipate buying one.
PlayStation 4 Neo: For Sony Fans That Believe In the Power of 4K Gaming
Here is something that all 4K fans must know: the Playstation 4 is actually capable of providing 4K media content. While Playstation 4 games cannot be played at higher resolution, streaming and disc-based 4K content can be played via the current Playstation 4 system.
This make Sony's next hardware release an interesting one. Though we don't know the release date or price point of the Playstation Neo, the fact that Sony is so insistent on ensuring that the Playstation 4 Neo does not impede the current PS4's lifecycle means that it should only be considered by 4K ready gamers who believe in the potential of the technology to provide some truly incredible visuals.