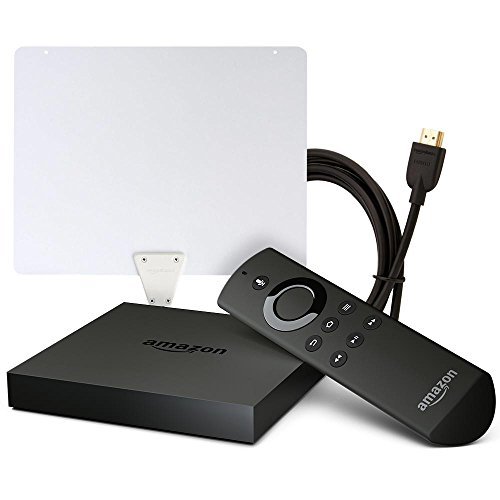 Amazon has introduced a new Fire TV bundle that includes an AmazonBasics HD antenna. Why would you want an HD antenna along with a streaming media player? Local networks such as ABC, NBC, CBS, FOX, and PBS are broadcast over-the-air, meaning, you don't need a TV service provider to receive them. All you need is an antenna and TV (or set-top-box) that can scan for channels.
Although separate devices (there is no integration between the two), the Amazon Fire TV combined with an HD antenna can give users access to both live channels from local stations and live and on-demand content through Fire TV app channels. Since the two are not integrated, users need to change inputs on their TV to switch between Fire TV and local broadcast stations.
Television signals are also susceptible to interference from obstacles and distance from broadcast stations, so it's not a guarantee you'll be able to get all the major networks or any networks for that matter. However, the included indoor AmazonBasics HD antenna is specified at 35 miles.
The Amazon Fire TV w/HD Antenna bundle has a list-price of $131.47, but is currently offered for $109.99 during a promotional period. The bundle also comes with an HDMI cable capable of transmitting HD signals to UHD and HDTVs.
Learn more about getting free HD channels over-the-air.