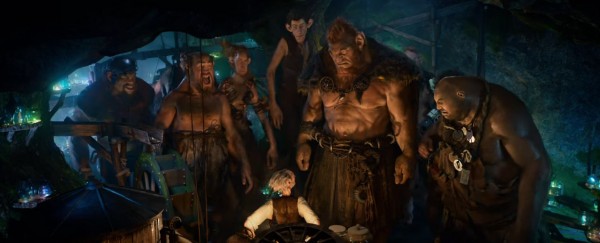 Walt Disney Studios has released the first official trailer for their upcoming adventure The BFG, based on the childrens book written by Roald Dahl. The film was directed by Steven Spielberg with screenplay adaptation by Melissa Mathison.
The BFG tells the imaginative story of a young girl named Sophie (played by Ruby Barnhill) who encounters a Giant who is outcast from other giants because he refused to eat kids. The Giant (played by Mark Rylance), takes her into the magical world of Giant Country where the other giants aren't so nice.
The BFG releases to cinemas in the US, including RealD 3D theaters, on July 1st, 2016.
Dahl's book was previously adapted to film in the animated featureThe BFG in 1989.