Here's a look at what's new on Blu-ray Disc this week.
The Martian
One of the more anticipated movie releases to home media has been Ridley Scott's The Martian. The film, although many would call it science fiction, won two Golden Globes for a Comedy or Musical including Best Motion Picture and Best Performance by an Actor (Matt Damon). The 1-disc Blu-ray and 2-disc Blu-ray 3D editions from 20th Century Fox both include a Digital HD copy via iTunes or UltraViolet. Video on the Blu-ray is formatted in 1080p with a 2.40:1 aspect ratio. Audio is provided in DTS-HD Master Audio 7.1. Price: $19.99 (Blu-ray), $24.99 (Blu-ray 3D)
Hotel Transylvania 2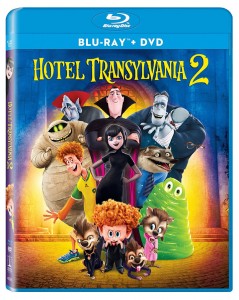 Mr. Robot: Season 1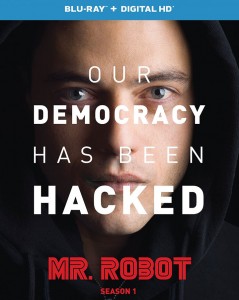 Those are our top picks for the week. Now, here's an extended list of new Blu-ray Disc releases.
New Blu-ray Disc releases Jan. 12, 2016
TV Shows
Robot: Season 1
Sherlock: The Abominable Bride
Noein: Complete Series
Movies
The Martian
Hotel Transylvania 2
Sinister 2
The Stanford Prison Experiment
Rosencrantz and Guildenstern Are Dead (1990)
Samurai Cop 2: Deadly Vengeance
Irrational Man
Devil Wears Prada – The 10th Anniversary
Older Titles
The American Friend (1977) – Criterion Collection
Bitter Rice (1949) – Criterion Collection
Figures in a Landscape (1970)
Out 1 – Director Jacques Rivette Collection
The Knack, and How to Get It (1965)
How I Won the War (1967)
The Bed Sitting Room (1969)