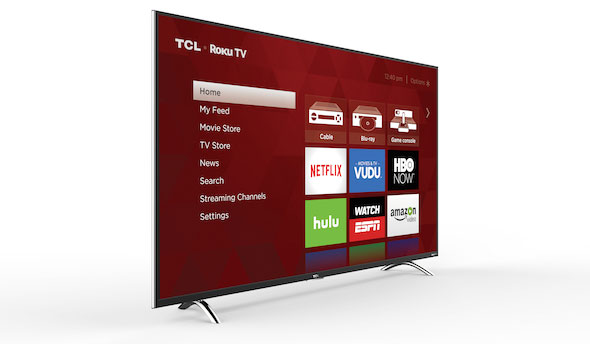 Roku has announced 60 new Roku TV models for 2016, including 4k UHD TVs from TCL towards the end of the first quarter and additional Roku TV UHD models from other manufacturers later this year.
TCL is the first Roku partner to include the HDR reference design, and, Roku says they are working to get Dolby Vision included in the reference.
The 4k Roku TVs follow the release of the Roku 4 streaming media player in October, but also add an HDR reference design for manufacturers to include support for HDR content, something the Roku 4 did not launch with but could possibly be updated to support via future firmware.
Roku claims approximately 8-percent of the smart TV market share in the U.S., citing data from IHS and their own findings.
Roku also announced TCL Roku TVs would be shipping to Mexico for the first time in the first half of 2016.
The new 4K UHD Roku TVs will be on display at CES 2016 in the Haier, Hisense and TCL booths.