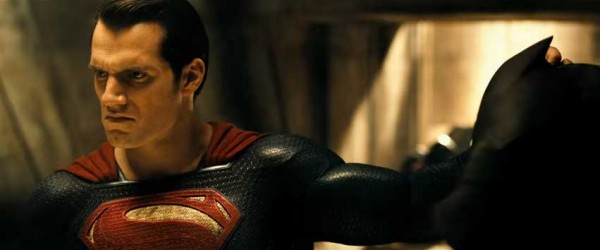 "The greatest gladiator match in the history of the world. Son of Krypton versus Bat of Gotham." Lex Luther
After teasing us with an exclusive 40-second sneak peak the other day, Warner Bros. Pictures and DC Comics delivered a second full 3-minute trailer for Batman v Superman: Dawn of Justice on Jimmy Kimmel Live last night.
In the video, Warner Bros. gives us a lot more footage of Superman (Henry Cavill), Batman (Ben Affleck) a young Lex Luthor played by Jesse Eisenberg, and in the very end Wonder Woman played by Gal Gadot. The trailer also provides some insight into the conflict between Superman and Batman, and the even bigger enemy they must face together.
Batman vs. Superman: Dawn of Justice releases to theaters in the U.S., including Real2 3D and iMax3D on March 25th, 2016. The film was directed by Zack Snyder (300, Watchmen) and written by Chris Terrio and David S. Goyer, based on the characters created by Bob Kane (Batman), Jerry Siegel (Superman) and Joe Shuster (Superman artist).