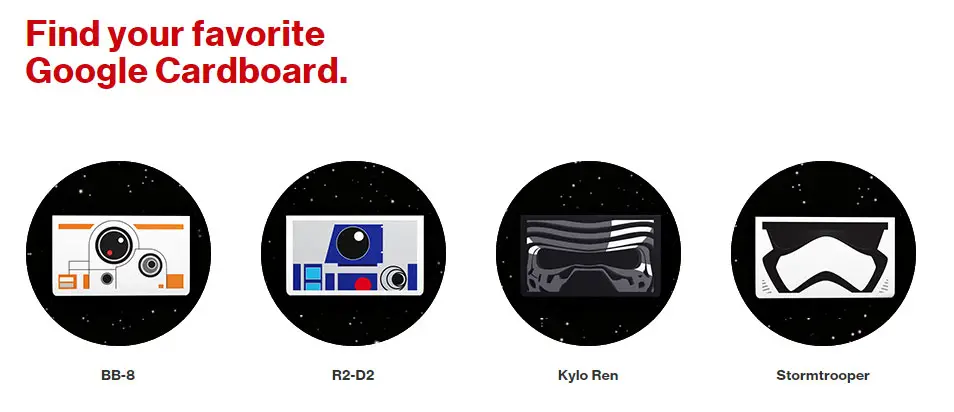 Verizon just tweeted that there are still some Google Cardboard viewers available at select Verizon Stores that can be used to watch the Star Wars: The Force Awakens VR episode titled "Jakku Spy," as well as other content created for the head-worn display.
Of course, you'll need a supporting smartphone running an Android or iOS app from Google Play or iTunes to make use of the cardboard viewer, but the Star Wars app as well as other VR apps are free to download and install. However, the Google Cardboard viewer is only available to Verizon customers at select Verizon retailers and while supplies last.
The Verizon stores are offering four different Star Wars-inspired designs that include BB-8, R2-D2, Kylo Ren, or Stormtrooper (pictured above). If you don't get your hands on one, given the limited amount of supplies, expect the Star Wars-branded Google Cardboard viewers to start showing up on eBay or Star Wars collectible websites.
Here's a link to find a Verizon retail store near you.