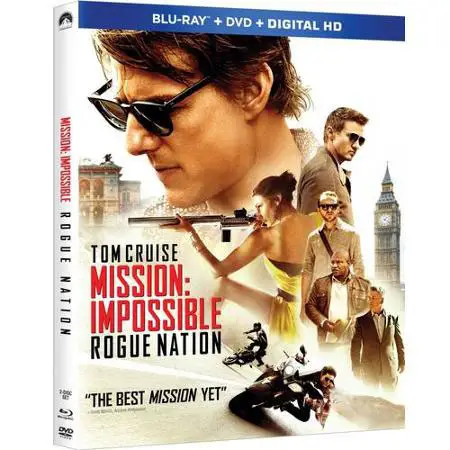 Paramount Pictures will release Mission: Impossible Rogue Nation to Blu-ray Disc and DVD on Dec. 15, and along with the common disc formats will come exclusive Blu-ray editions from both Target and Best Buy. The Blu-ray combo editions include a DVD and Digital HD copies redeemable with iTunes, UltraViolet, and Google Play (a rare occasion to see more than two digital platforms offered).
The Blu-ray Discs are formatted in 1080p at 2.39:1 aspect ratio, and will include English audio tracks in both Dolby Atmos and Dolby TrueHD 7.1 surround sound. Spanish, French, and Portuguese soundtracks are offered in Dolby Digital 5.1.
Mission: Impossible Rogue Nation 2-disc Blu-ray carries an MSRP of $39.99, but it can be pre-ordered for $19.99 from several retailers. The film was previously released early to Digital HD on November 17th. If you want to find the best place to buy it check out this price comparison.
Mission: Impossible Rogue Nation Exclusive Blu-ray Editions
Best Buy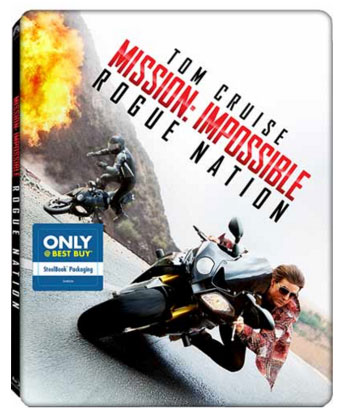 Best Buy will release an exclusive Mission: Impossible – Rogue Nation (Only @ Best Buy) edition that features special SteelBook packaging. The 2-disc edition includes a DVD and Digital HD copy via UltraViolet (we're not sure if Google Play and iTunes redeemable codes are included). Release Date: 12/15/2015 | Price: $22.99 (List: $24.99)
Target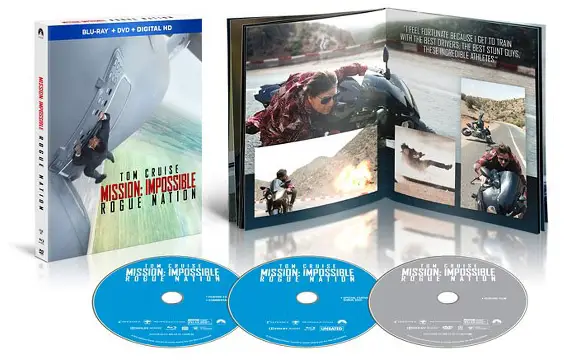 Target's exclusive Blu-ray Disc edition of Mission: Impossible – Rogue Nation is a robust 3-disc edition that includes a custom book with 48 pages of production images, storyboards, and set photos of stunt scenes.
An additional disc features over 50 minutes of exclusive footage with Tom Cruise and Writer/Director Christopher McQuarrie about the impossible stunts of Rogue Nation. Target is also offering a $5 gift card with movie a pre-order of the Blu-ray. Release Date: 12/15/2015 | Price: $24.99
Walmart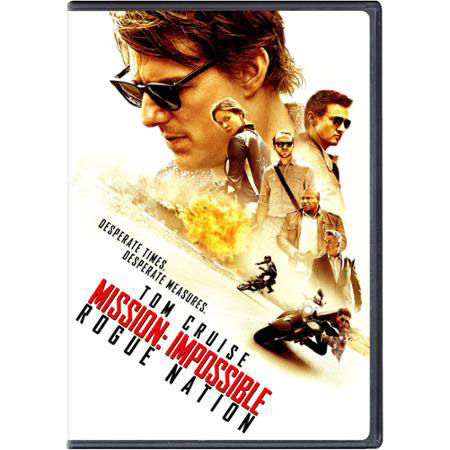 Walmart will have an exclusive edition of Mission: Impossible – Rogue Nation, but as of this article it will only be available on DVD with a Digital HD copy. We don't have any other specifics on what makes it exclusive. Release Date: 12/15/2015 | Price: $19.99
Mission: Impossible 5-Movie Collection

Paramount also announced they will release a new Blu-ray boxed set containing all five "Mission: Impossible" films on BD with digital copies on Dec. 15, 2015. The boxed set carries an MSRP of $64.99, but is available to pre-order for about $20 less. Release Date: 12/15/2015 | Price: $42.99
Best Buy: Mission: Impossible – The Ultimate Collection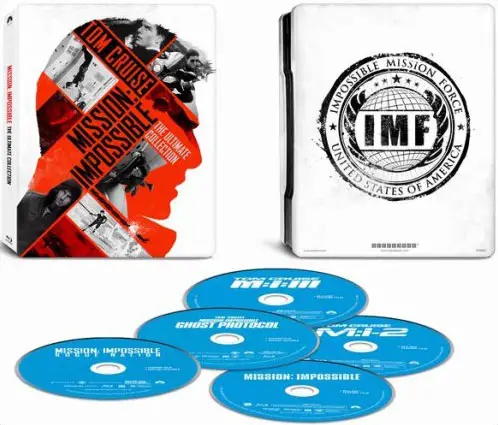 Best Buy will have an exclusive 5-disc edition called Mission: Impossible – The Ultimate Collection (Only @ Best Buy) with all five Mission: Impossible movies in Steelbook packaging. Release Date: 12/15/2015 | Price: $39.99