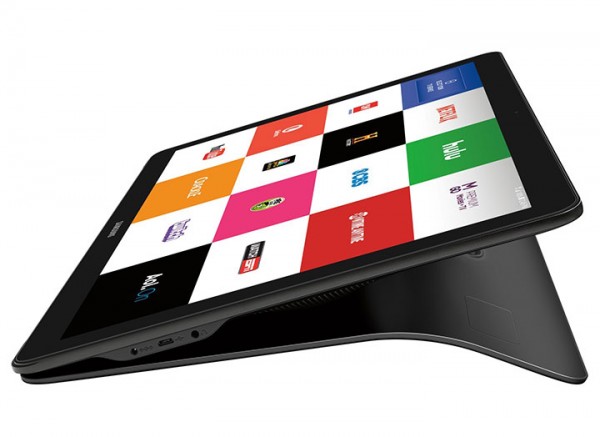 Here's our weekly wrap-up of news related to the technology and entertainment industries.
New Apple TV arrives
Apple's 4th-generation Apple TV is now available online and in-store. The new streaming media player promises a robust app store of channels, games and other applications built for the platform's new and open tvOS operating system. The media player itself has been upgraded and includes a more versatile remote. But how does the new Apple TV compare with the old and should you buy it? Read more
Samsung's new Galaxy View
There's a bigger mobile device in town, and that's the Galaxy View with 18.4-inch screen. The viewer is built for watching video in up to 1080p wherever there's an internet connection, and even includes a grab-and-go handle and two-way stand. The $599.99 device will be available in stores starting November 6th. Read more
NBA Android & iOS app updated
The new NBA app for both Android and iOS devices has been updated for the 2015/2016 season, but with change comes criticism as many of the "improvements" have not been well-received by users. Along with the updated apps, users can get a free trial of NBA League Pass from Oct. 27th through Nov. 3rd, that can be accessed on devices and PCs alike.
BBC developing native Apple TV app
The BBC is developing a native iPlayer app that will release in the coming months for the new Apple TV. Users were already available stream content from iPlayer's iPhone and iPad apps to older Apple TVs, but the new app will remove the need for a middle device. Read more (BBC)
Starz going Over-the-Top
Just as we published a Friday article titled "3 Networks We'd Love To See go Over-the-Top," Multichannel wrote that Starz is planning to launch an internet-delivered service in the coming weeks. The network would join HBO, Showtime, and CBS who already offer plans that do not require customers have paid TV service. Read more (Multichannel)