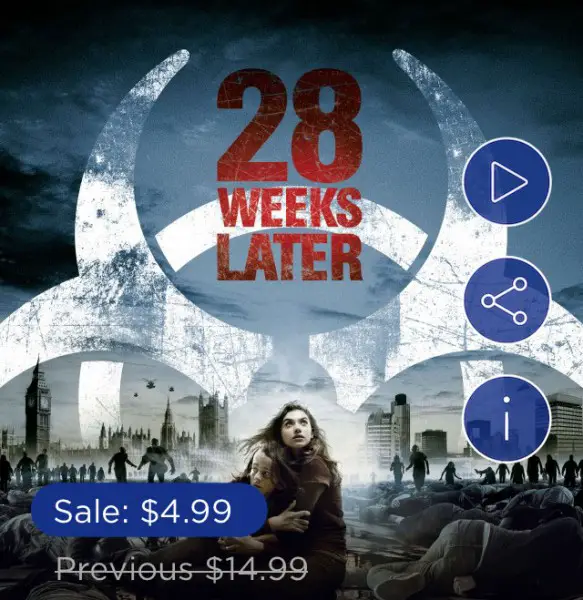 Looking for a deal on a Halloween-appropriate movie? Today only you can get the sci-fi/horror film 28 Weeks Later for just $4.99 in Digital HD. The deal is only on Apple iTunes, where the movie is usually priced $14.99 (HD).
If iTunes isn't your gig, but now you've got an itch to watch 28 Weeks Later, Amazon is selling the title for $8.99 (HD), Vudu is selling it for $9.99 (HD), and Google Play has it for $12.99 (HD).
The sale is only good through today, October 31st. Keep in mind iTunes runs on Eastern Time, so Midnight ET is when the deal expires.
The follow up to 28 Days Later (2002), 28 Weeks Later (2007) is about the re-population of London after the Rage virus spreads throughout Great Britain. When the US is called in to secure the safe area, the infection returns with an unknowing carrier.
The film was directed by Juan Carlos Fresnadillo and stars Jeremy Renner, Rose Byrne, and Robert Carlyle.
[Note: this deal has expired, but here are some other featured deals.]