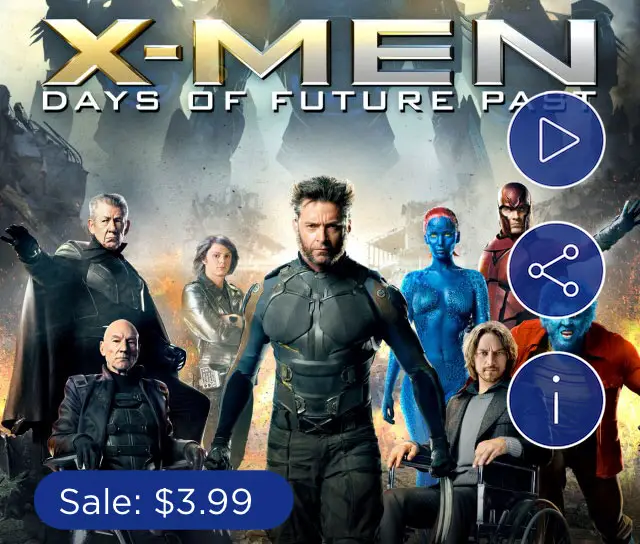 Fox Digital Entertainment is offering a Digital HD copy of X-Men: Days of Future Past for $3.99 from Apple iTunes. The movie typically sells for $14.99 on iTunes ($12.99 on Amazon & Google Play), and includes iTunes Extras with behind-the-scenes footage, photos, and a sneak peak of the extended 'Rogue Cut' of the film.
The sale is only good through today, October 12th. However, keep in mind iTunes runs on Eastern Time, so Midnight ET is when the deal expires.
The Full HD 1080p (5.3GB) version of X-Men: Days of Future Past from iTunes can be downloaded, while the smaller 720p version (4.88GB) can be streamed or downloaded to supporting devices.
Last summer, 20th Century Fox released X-Men: Days of Future Past the Rogue Cut, with an additional 10 minutes of content focused on the X-Men superhero. The release also included 90 minutes of new, immersive material.
From iTunes:
An all-star cast prepares for battle in this action-packed adventure. As Sentinel robots hunt down mutants and humans, the characters from the original X-Men trilogy join forces with their younger selves in an epic struggle to change the past – and save our future.
Don't miss another deal! Follow us on Twitter!