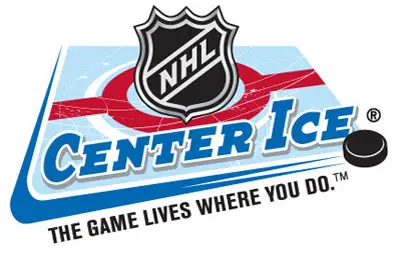 Starting Thursday, Oct. 7, DirecTV will offer a free preview of the NHL Center Ice package with up to forty out-of-market National Hockey League games per week from outside local areas. The season package is available on DirecTV channels 769-785 with most broadcasts available in high-definition (HD). The free preview will end on Tuesday, Oct. 27.
There are four games scheduled for the opening of the 2015 season on October 7th: Toronto hosts Montreal at 7:00 PM ET; the New York Rangers will play the Chicago Blackhawks at 8:00 PM ET; Vancouver visits Calgary at 10:00 PM ET; and, San Jose faces Los Angeles at 10:30 PM ET.
DirecTV is currently offering limited-time special pricing on NHL Center Ice, either in one payment of $139.96 or four monthly payments of $34.99.
NHL Center Ice is also available on Dish Network channels 625-639, as well as through most cable TV providers. Check your local guides for channels and preview availability.
NHL Center Ice on DirecTV
Channels 769-785