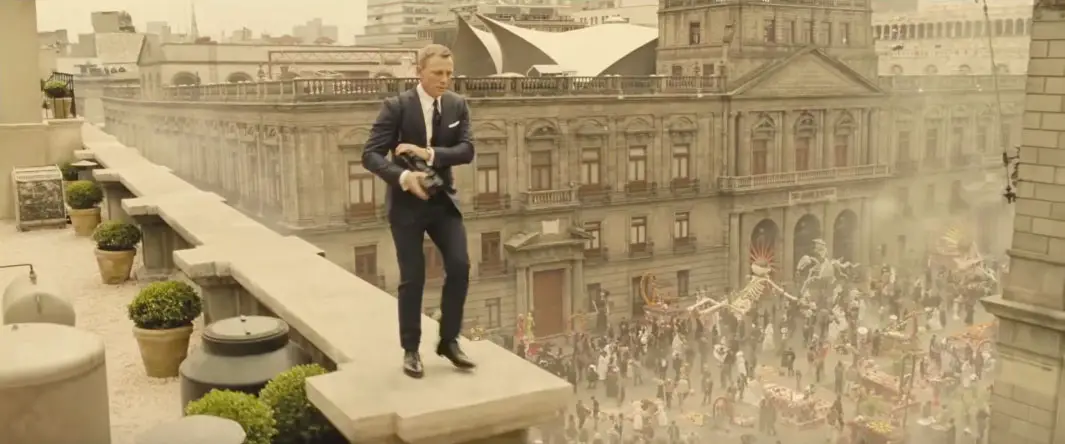 Sony Pictures has released a new video called "The action of SPECTRE" that reveals some of the real stunts and action scenes performed for the upcoming James Bond film SPECTRE.
The new video log shows footage from Austria, Mexico City, and Moraco where Special Effects Supervisor, Chris Corbould says it was the biggest explosion he has ever done.
Director Sam Mendez says the philosophy of the Bond franchise and his in particular as a filmmaker "is to do things for real." He adds, "the ultimate goal is the kind of visceral excitement you can only get from live stunts."
SPECTRE will be released in the UK on October 26, and in the US on November 6, 2015.
The film stars Daniel Craig as James Bond, along with an all-star cast that includes Monica Bellucci (as Lucia Sciarra), Naomie Harris (Moneypenny), Andrew Scott (Max Denbigh), Ralph Fiennes (M), Léa Seydoux (Madeleine Swann) and Ben Whishaw (Q).