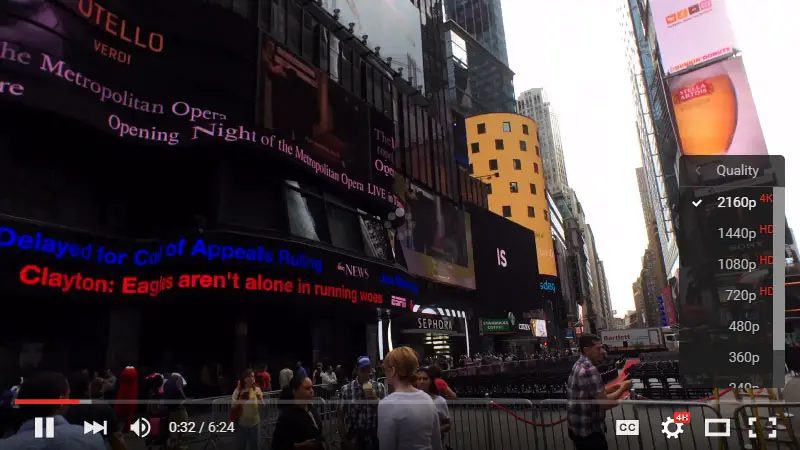 One of the most anticipated features of the new iPhone 6s and 6s Plus is the ability to shoot 4k (3840 x 2160) video. Sure, some Android phones have already been upgraded to shoot in 4k, but for Apple users this marks a significant step in the evolution of the iPhone.
Couple that with the new camera in the iPhone 6s and 6s Plus that has been finally improved to 12-megapixels after being stuck at 8-megapixels since the 4s, and you've got reason to celebrate (and think twice about that GoPro Hero4 you've been thinking about).
There are already quite a few videos published online from users who got their hands on the new iPhone 6s, so we've embedded a few here. The best of the bunch is probably by YouTuber CaseyNeistat who uploaded over six minutes of 4k footage shot on the iPhone 6s. (See the first video below.)
The Disclaimer: Your laptop, desktop, and/or bandwidth may choke on streaming these videos in 4k. For the smoothest video in 4k you might want at least 20Mbps. Learn more about streaming 4k requirements here.
The new iPhone 6S and iPhone 6S Plus will be released in the U.S. on Friday, September 25, 2015.