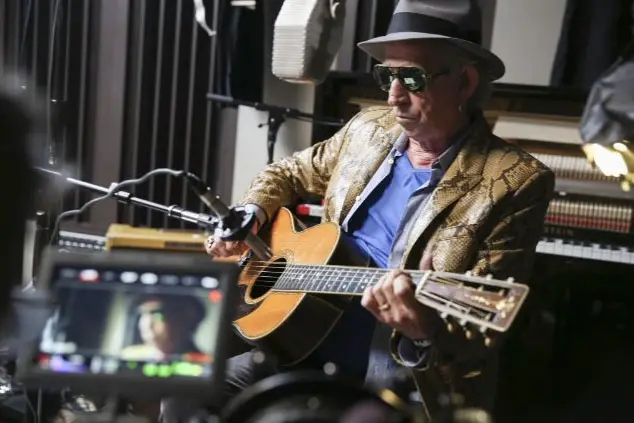 Netflix's original documentary Keith Richards: Under the Influence will be available to stream on Netflix streaming starting next Friday, September 18th.
The film comes from Oscar-winning director Morgan Neville, and profiles the life of the The Rolling Stones guitarist, songwriter, and singer. Neville won an Oscar for "Best Documentary, Features" for his 2013 film Twenty Feet from Stardom.
Keith Richards: Under the Influence  includes appearances by Tom Waits, Keith Richards, Waddy Wachtel and Steve Jordan.
In 2011, Rolling Stone Magazine ranked Richards as 4th on their list of 100 best guitarists.
Netflix recently released their original series Narco about Columbian drug lord Pablo Escobar.