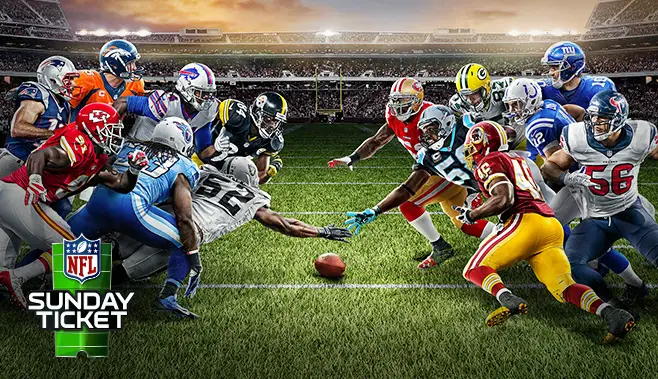 DirecTV is offering a free preview of NFL SUNDAY TICKET for the opening weekend of pro football on Sunday, September 13th. The service, which costs $41.99 per month for 6 months (their basic tier) offers every live game on Sundays, with up to eight live games in HD resolution at the same time on the exclusive Mix Channel.
NFL Sunday Ticket basic subscribers can also choose up to 20 players and keep tabs on their stats throughout the day with Player Tracker. In addition, basic subscribers can get real-time scores, stats, and standings throughout game day right on their TV screens.
DirecTV's higher tier NFL Sunday Ticket Max service costs a bit more, but adds Red Zone Channel, DirecTV Fantasy Zone, internet access to games on multiple devices and PCs (TV Everywhere), and Shorts Cuts that offer subscribers access to each game in under 30 minutes. The Max service costs $58.99 for 6 months.
NFL SUNDAY TICKET is available on DirecTV channels 701–719.