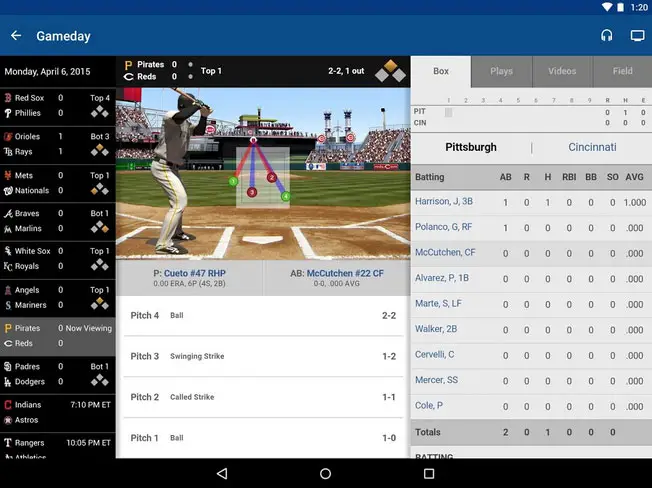 The MLB.com At Bat app for both Android and Apple iOS devices has a new update with some great new features. The app for phones (both Android and Apple) has the most significant changes, one being support for Ford Sync 3.0 — Ford's newest voice-activated software for hands-free control while driving.
The folks as MLB Advanced Media have also expanded the rosters on both the Android and iPhone apps to include all players on each team's 40-man roster. And, the updated app includes live scoreboard notifications for in-progress no-hitters and perfect games (this new feature is also available on Apple iPad).
The Android version 4.4.1 app is a 44 MB file that requires Android 4.0 or higher, while the Apple Version 8.4.0 is a 56.6 MB file requiring iOS 7.0 or higher.
Both apps are available free of charge from either Google Play or Apple iTunes. However, app users can also subscribe to premium features that include live radio broadcasts, in-game highlights, pitch tracking, the MLB.TV game of the day, and more.