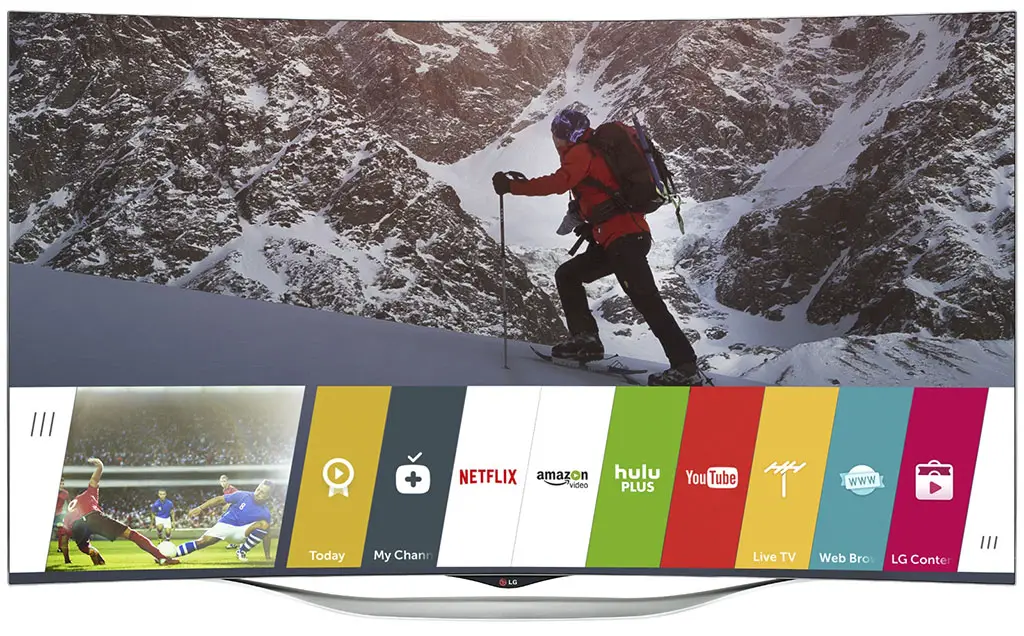 LG's latest update to their webOS Smart TV platform includes support for 4k Ultra HD content from DirecTV. With built-in DirecTV capability, LG's 2015 models and certain 2014 models let DirecTV subscribers with the Genie HD DVR access programming directly through the LG TV, no additional set-top box required.
LG's DIRECTV 4K ready TV models include the UF9500, UF7600, UF7690, UF7700, UF8500, UF8600, EG9600. Non-4k (1080p) LG TV models that are DIRECTV ready include the LF6300 and EG9100.
Additional 4k content on LG 4k TVs can be streamed from Amazon Instant Video, Netflix, and YouTube.
Is your LG TV a 2014 model?
On September 21st, LG will offer a firmware update for 2014 LG owners to upgrade from webOS 1.0 to webOS 2.0 at no charge. LG 2014 Smart TV series that will receive the update (automatically or manually, depending on your settings) include LG models LB6300, LB6500, LB7100, LB7200, UB8500, UB9200, UB9300, UB9500, UB9800, EC9300, EC9700 and EG9700.
The latest version of webOS is said to provide a more intuitive layout, easier shortcuts, faster boot time, and quicker application switching.
Other added LG content partners include iHeartRadio and Rdio, offering live streaming music through the LG webOS software.