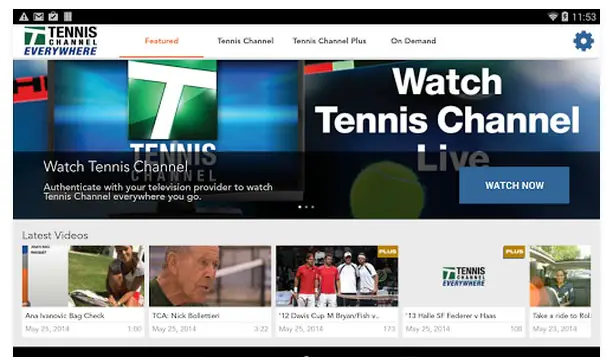 Just in time for the US Open in New York City, Tennis Channel and Tennis Channel Plus have launched for Amazon's Fire TV, Fire TV Stick, and Fire tablets. Customers who subscribe to Tennis Channel through their TV service provider can get the channel's linear feed, as well as access to the network's premium digital subscription service Tennis Channel Plus.
Tennis Channel will be covering the US Open during the two week tournament, with a three-hour morning show called "Tennis Channel Live" and an eight-hour evening encore program titled "US Open Tonight." In addition, the channel will be broadcasting archived matches from past US Open tournaments.
With special coverage of Serena Williams, Tennis Channel is offering viewers on-demand access to her semifinal and championship triumphs at the 2015 Australian Open, French Open and Wimbledon competitions.
The network's Tennis Channel Everywhere app for Android and iOS devices allows subscribers to watch live feeds of tennis events, and, those who subscribe to Tennis Channel Plus have access to hundreds more live matches and on-demand content.