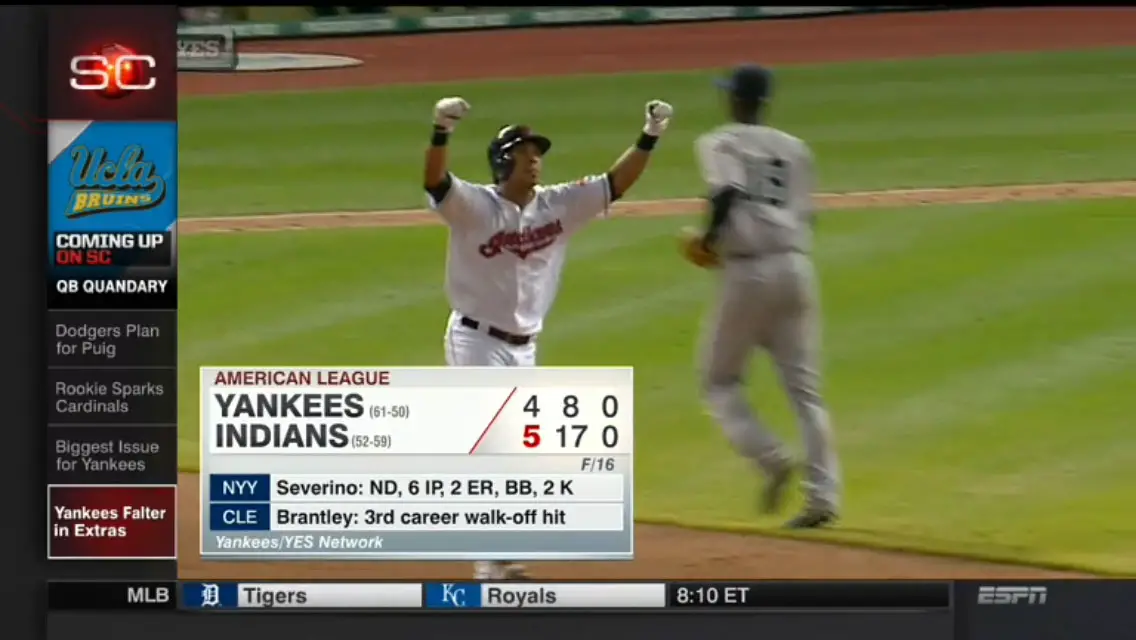 The latest update to the DIRECTV app for iOS and Android devices brings the ability to stream ESPN live from anywhere, as long as there's an internet connection. The ESPN channels indicate HD format, however, video quality will depend on bandwidth available (and if limited the app may just stream audio).
The app update also improves the homescreen (pictured below) to be easier and quicker when recording or finding shows (and certainly looks more robust than the previous version). And, On Demand programs can now be started on one device and continued on separate devices without missing a beat.
Want to cast what you're watching to the big screen? The updated DIRECTV app can now flip back-and-forth from viewing programs on mobile devices to larger TV sets.
The Apple iOS Version 4.2.023 is a 92.4 MB app free to download from Apple iTunes.
The Google Android Version 4.2.015 for mobile devices is a 37 MB app available free-of-charge at Google Play.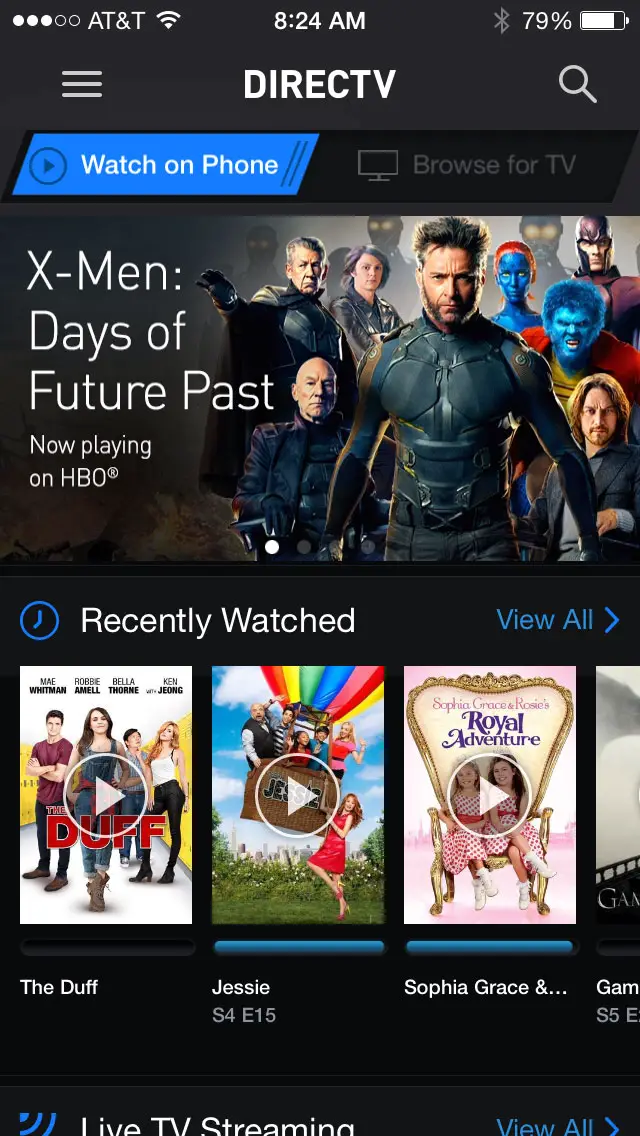 Get more App News on our dedicated channel.