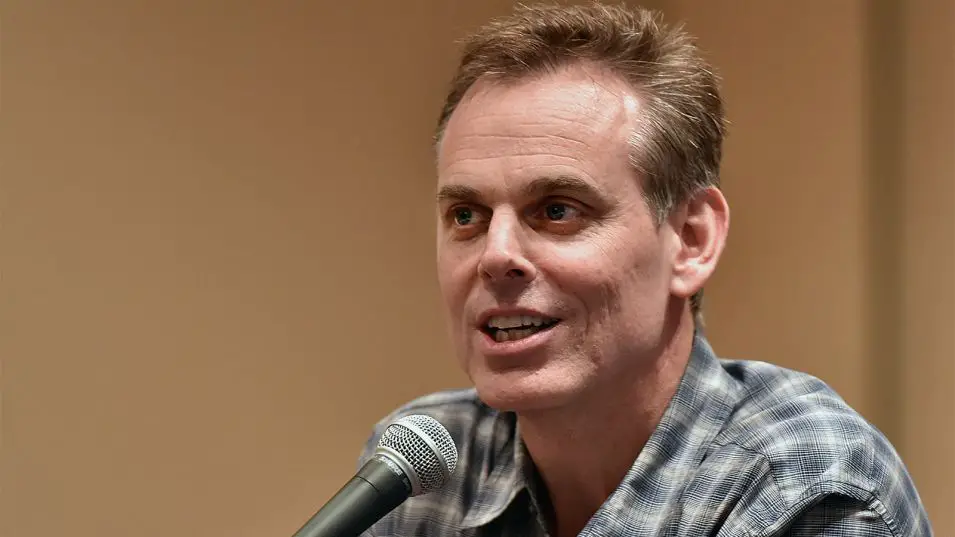 If you were a regular listener of Colin Cowherd on ESPN you may have seen (or heard) it coming. After being let go by ESPN allegedly because of comments he made about Dominican baseball players (Cowherd was already planning on leaving), the sometimes-controversial sports show host is headed for FOX Sports.
FOX, which has aggressively been trying to grab a piece of the pie since launching Fox Sports 1 and Fox Sports 2  a couple years ago (thus replacing both Speed TV and FUEL TV), seemed the most-suited destination for the sports host who has a loyal following both on broadcast TV and radio.
Starting September 8, Cowherd will host a 3-hour weekday show from 12:00 to 3:00 PM Eastern that will air simultaneously on Fox Sports 1 and Fox Sports Radio Network. The show will also be available on FOXSportsRadio.com, FOXSports.com, iHeartRadio.com, and the iHeartRadio mobile app.
Cowherd will also be a regular host on Fox NFL Kickoff that airs on Sundays during the NFL season, and part of the network's coverage of the Utah vs. Michigan college football season opener on September 3rd — awkward considering the host's failed interview with Michigan coach Jim Harbaugh.
"Colin is the first person I hired for my first daily studio show at ESPN, so it's fitting that he's the first one I'm hiring at FS1," said Jamie Horowitz, President of Fox Sports National Networks.