Image: Microsoft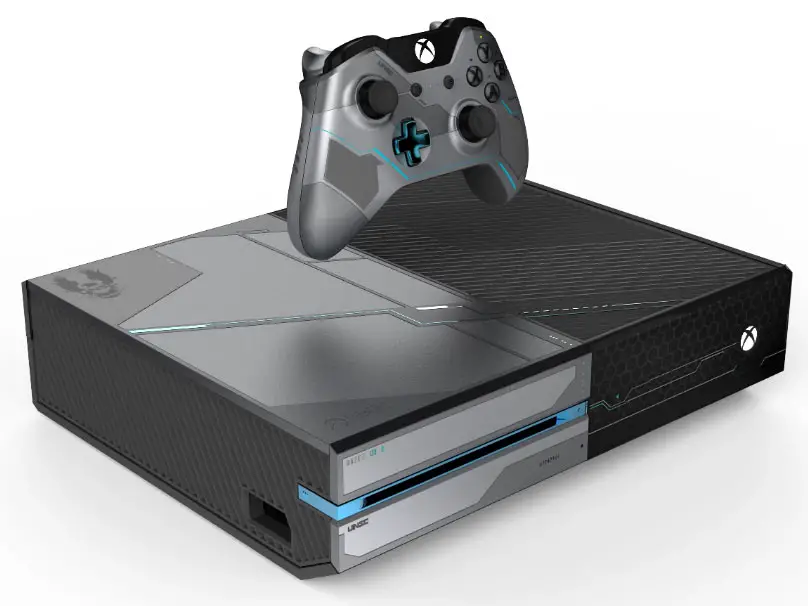 Microsoft unveiled a limited edition 1TB Xbox "Halo 5" bundle at Gamescom 2015 that's already available for pre-order. The custom console with Halo sound effects and custom Xbox controller includes a full game download of Halo 5: Guardians, the Warzone REQ Bundle with 14 premium Requisition Packs, FOTUS-class armor and multiplayer emblem.
The design of the custom Xbox One, inspired by Spartan Locke and UNSC technology, features a shiny finish with metallic blue accents and military insignias.
The Xbox One Limited Edition Halo 5: Guardians Bundle can be purchased for $499 from the Microsoft Store, as well as Amazon and Gamestop.
GameStop  is offering a special exclusive Spartan Locke armor set Helmet and Armor DLC for Multiplayer with pre-orders.
At Gamescon, Microsoft also revealed a bunch of upcoming Xbox-exclusive games including "Quantum Break," "Scalebound," and "Crackdown 3" among other titles.
Gamescon 2015 is being held from August 6 – 9 in Cologne, Germany. The conference is in its seventh year since launching in 2009.