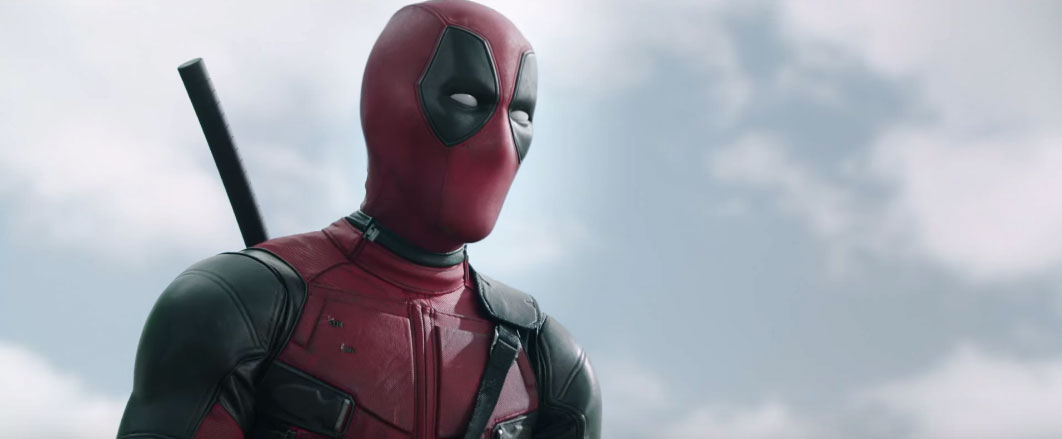 As promised, 20th Century Fox has released the first official trailer for Deadpool starring Ryan Reynolds as the sarcastic anti-hero first introduced by Marvel Comics in 1991.
The trailer is a lengthy, two-and-a-half minute video — not one of those thirty second jobs that barely give you a taste of the film. In the trailer there's some action we've seen before in the leaked footage, but most of it is brand new and available to stream in high quality (up to 1080p).
The trailer was first shown on Conan on Tuesday, August 4th, following a teaser "Trailer Trailer" released by 20th Century Fox on August 3rd.
Deadpool stars Ryan Reynolds as Deadpool, Morena Baccarin as Copycat, Brianna Hildebrand as , Gina Carano as Angel Dust, T.J. Miller as Weasel, and Ed Skrein as Ajax.
The film is slated for theatrical release in the U.S. on February 12th, 2016, and expected to be Rated R for mature audiences.
From 20th Century Fox:
Based upon Marvel Comics' most unconventional anti-hero, DEADPOOL tells the origin story of former Special Forces operative turned mercenary Wade Wilson, who after being subjected to a rogue experiment that leaves him with accelerated healing powers, adopts the alter ego Deadpool. Armed with his new abilities and a dark, twisted sense of humor, Deadpool hunts down the man who nearly destroyed his life.
View more popular movie and TV show trailers on HD Report.