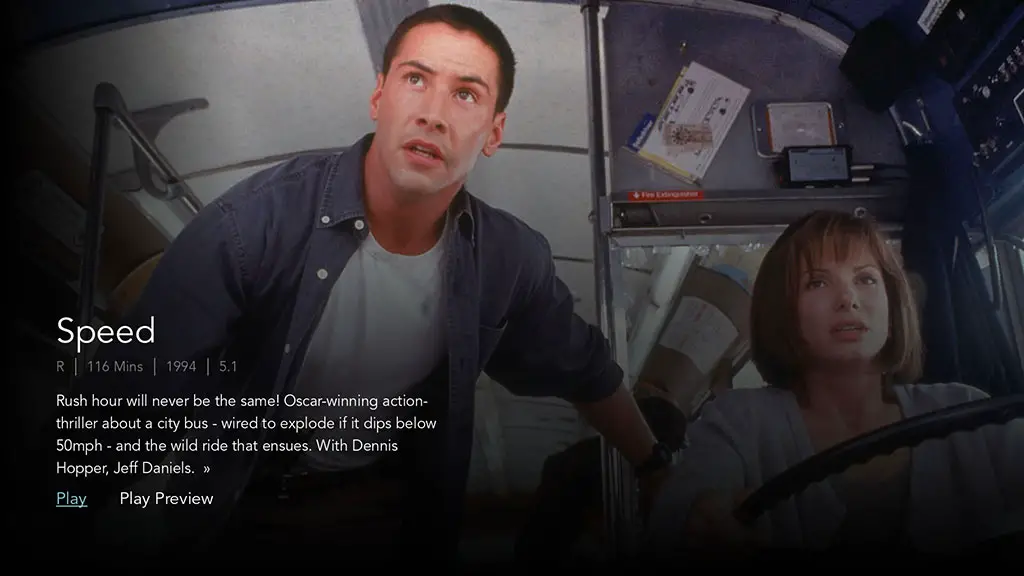 Starz Entertainment's ENCORE Play app is now available on Amazon's Fire TV and Fire TV Stick. The app is pretty much useless if you don't have a subscription to ENCORE through a TV service provider (unless you happen to catch the network during a preview period). But those who do subscribe can access the ENCORE library of movies and TV shows from up to four devices at once.
Users can also create their own play lists, and continue watching titles even on different devices.
Popular movies currently playing on ENCORE include Maleficent, X-Men 2, and Free Willy 3: The Rescue. TV series include Magnum P.I., Blunt Talk (starring Patrick Stewart), and Murphy Brown.
There are eight channels in the premium ENCORE lineup that include Encore, Encore Classic, Encore Black, Encore Action, Encore Suspense, Encore Westerns, Encore Family, and Encore Espanol.
ENCORE Play is only available in the U.S. and certain U.S. territories. The Version 1.0.3 app for Android is a free download from Amazon.