Netflix is always adding new movies and TV shows to their streaming platform, so here's where we highlight several titles that have recently been added or will be added in the next month. Saturday, August 1st will bring a whole slew of new movies and television series, so scroll down to see an extended list below.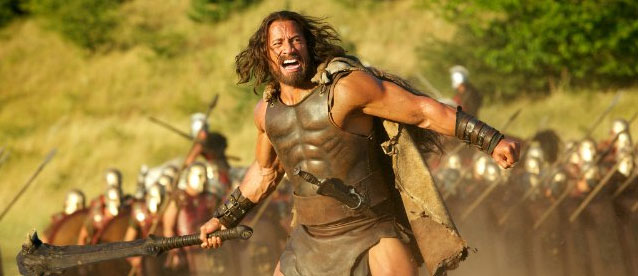 Hercules (2014)
A goofy mix of action and comedic interludes, Hercules (2014) may not tax your brain with plot twists or win you over with Oscar-worthy acting, but the film's battle scenes will look great on your HDTV (streaming in Netflix's "Super HD" format when bandwidth allows), and sound great on your audio system with 5-channel surround sound. In Hercules, Dwayne Johnson stars as the larger than life Greek demigod (adorned with lion's head for much of the film), along with sidekicks Amphiaraus (Ian McShane) and Atalanta (Ingrid Bolsø Berdal). Available July 24.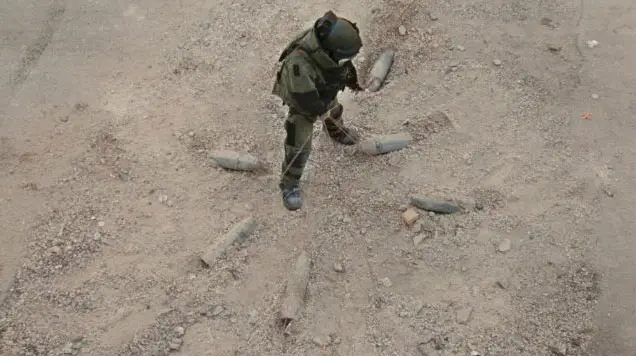 The Hurt Locker (2008)
Some of us may still shake our heads when recalling how The Hurt Locker beat Avatar (and other worthy films) for "Best Motion Picture of the Year" in 2010, but it's hard not to call The Hurt Locker a great film. Not only is it a great film, it's free with a Netflix streaming subscription starting on August 1st. The Hurt Locker stars Jeremy Renner as a risky bomb expert in the Iraq War. The feature was directed by Kathryn Bigelow, and written by Mark Boal. Available August 1.
Doctor Who: Season 8
Season Eight of the BBC's Doctor Who will be available to stream starting August 8. The season begins with "Episode 1: Deep Breath" in which the doctor finds a dinosaur loose in the Thames. Other memorable episodes include "Robot of Sherwood" in which Doctor Who forms an alliance with Robin Hood, and "Mummy on the Orient Express" named after the immortal creature that stalks passengers. The 12-episode season ends with "Episode 12: Death in Heaven" in which the Doctor confronts his biggest challenge. Available August 8.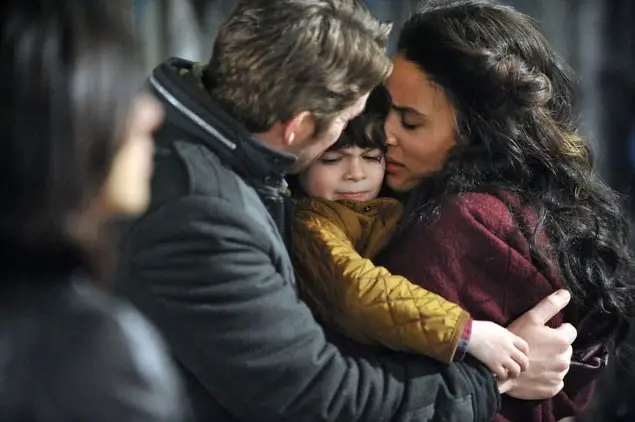 Once Upon a Time: Season 4 (2014)
Season Four of ABC's fantasy adventure Once Upon a Time will be available to stream on Netflix starting August 1st. The series, created by Adam Horowitz and Edward Kitsis, stars Ginnifer Goodwin, Jennifer Morrison, and Lana Parrilla. Once Upon a Time is rated TV-PG for parental guidance suggested. Available August 1. Available August 28
New Movies & TV Shows on Netflix
Added late July, 2015:
Perfect Stranger (2007)
Hercules (2014)
52 Tuesdays (2013)
Marvel's Hulk and the Agents of S.M.A.S.H. / Season 2 (2014)
Wet Hot American Summer: First Day of Camp (2015)
My Little Pony: Friendship Is Magic / Season 5 (2015)
New in August, 2015:
August 1st
Alvin and the Chipmunks Meet Frankenstein (1999)
Asylum (2005)
Back in Time/ Cong Cong Na Nian (2014)
Beneath the Helmet (2014)
Breakup Buddies/ Xin Hau Lu Fang (2014)
Bride and Prejudice (2004)
Casting By (2012)
Dancing on the Edge: Season 1
Daniel Tiger's Neighborhood: Season 2
Dear Frankie (2004)
Dogs on the Inside (2014)
Electric Slide (2014)
Enemy at the Gates (2001)
Flex is Kings (2013)
Lost and Love/ Shi Gu (2015)
Masha and the Bear: Season 1
November Rule (2015)
Odd Squad: Season 1
Outcast (2014)
Pants on Fire (2014)
Reading Rainbow: Volume 1
Russell Brand: End the Drugs War (2014)
Russell Brand: From Addiction to Recovery (2012)
Somewhere Only We Know/ You yi ge di fang zhi you wo men zhi dao (2015)
Sorority Row (2009)
The Code: Season 1
The Golden Era/ Huang Jin Shi Dai (2014)
The Hurt Locker (2008)
The Living (2014)
The Mind of a Chef: Season 3
Tyler Perry's Meet the Browns (2008)
Utopia: Season 1 .
Vexed: Season 1-2
War (2007)
Wing Commander (1999)
Available August 3
Chronic-Con, Episode 420: A New Dope (2015)
Available August 4
Wyrmwood: Road of the Dead (2015)
Available August 5
Available August 6
Kill Me Three Times (2014)
My Amityville Horror (2012)
The Look of Love (2013)
Welcome to Me (2014)
Available August 7
Club de Cuervos: Season 1
HitRECord on TV: Season 1
Motivation 2: The Chris Cole Story (2015)
Project Mc2 (2015)
Transporter: The Series: Season 2
Available August 8
Available August 11
Fred: The Movie (2010)
Fred 2: Night of the Living Fred (2011)
Fred 3: Camp Fred (2012)
Two Days, One Night (2014)
Available August 12
For a Good Time, Call… (2012)
Leap Year (2010)
The Woman in Black 2: Angel of Death (2014)
Available August 14
Demetri Martin: Live (At The Time) (2015)
DinoTrux
Ever After High Way too Wonderland (Season 3)
Ship of Theseus (2012)
Available August 15
Available August 16
Being Flynn (2012)
Pariah (2011)
Seeking a Friend for the End of the World (2012)
Available August 17
Available August 19
Jerk Theory (2009)
Real Husbands of Hollywood: Season 3
Available August 20
30 for 30: Angry Sky (2015)
As Cool As I Am (2013)
Strange Empire: Season 1
Available August 21
Grantham & Rose (2014)
Transcend (2014)
Available August 23
Girl Meets World: Season 1
Available August 27
Byzantium (2012)
White God (2014)
Available August 28
Inspector Gadget: Season 2
Narcos: Season 1
Once Upon a Time: Season 4
Revenge: Season 4
Available August 29
Available August 30
Muffin Top: A Love Story (2014)
Get more Netflix news at HD Report.