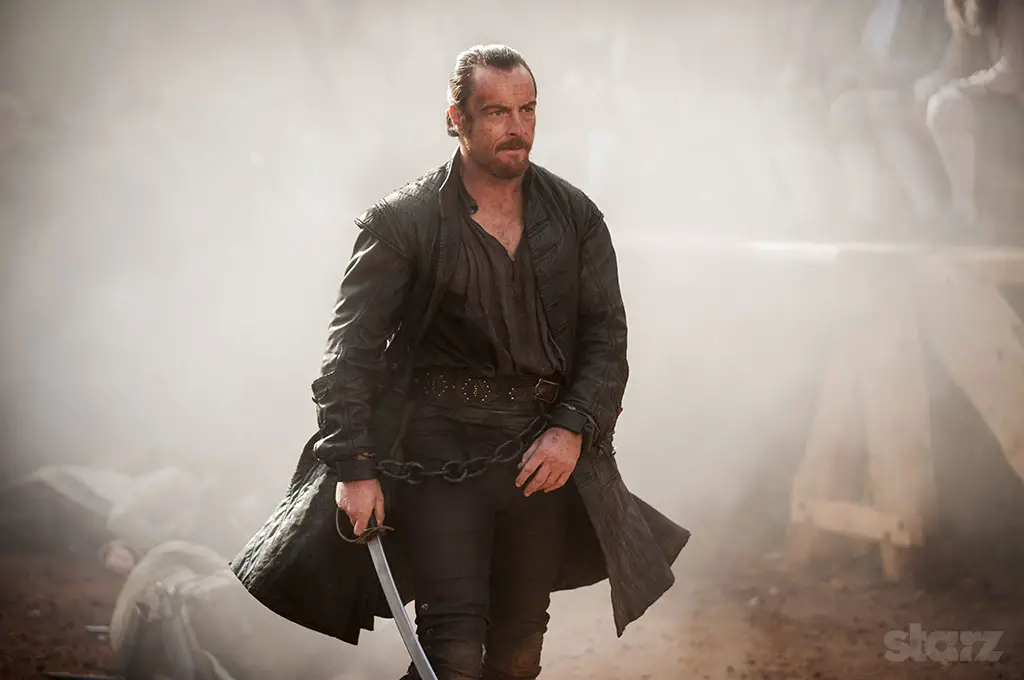 Co-producer Michael Bay's television series Black Sails has been renewed for a fourth season, Starz announced today in Los Angeles. The season four episodes will begin filming in South Africa this fall, even before the third season premieres on Starz in January 2016.
The first two seasons of Black Sails averaged about 4.5 million viewers across multiple platforms including live, recorded, on-demand, PCs, and STARZ Play mobile apps. The series stars Toby Stephens as Captain Flint, Luke Arnold as John Silver, and Jessica Parker Kennedy as the cunning Nassau prostitute Max.
In addition the Black Sails renewal, Starz also announced development of a new drama titled "Havana Quartet" that is based on the detective books by Cuban/Spanish novelist Leonardo Padura. The series will star Antonio Banderas (Desperado), who will also serve as an executive producer.
Get more Starz news and TV news at HD Report.