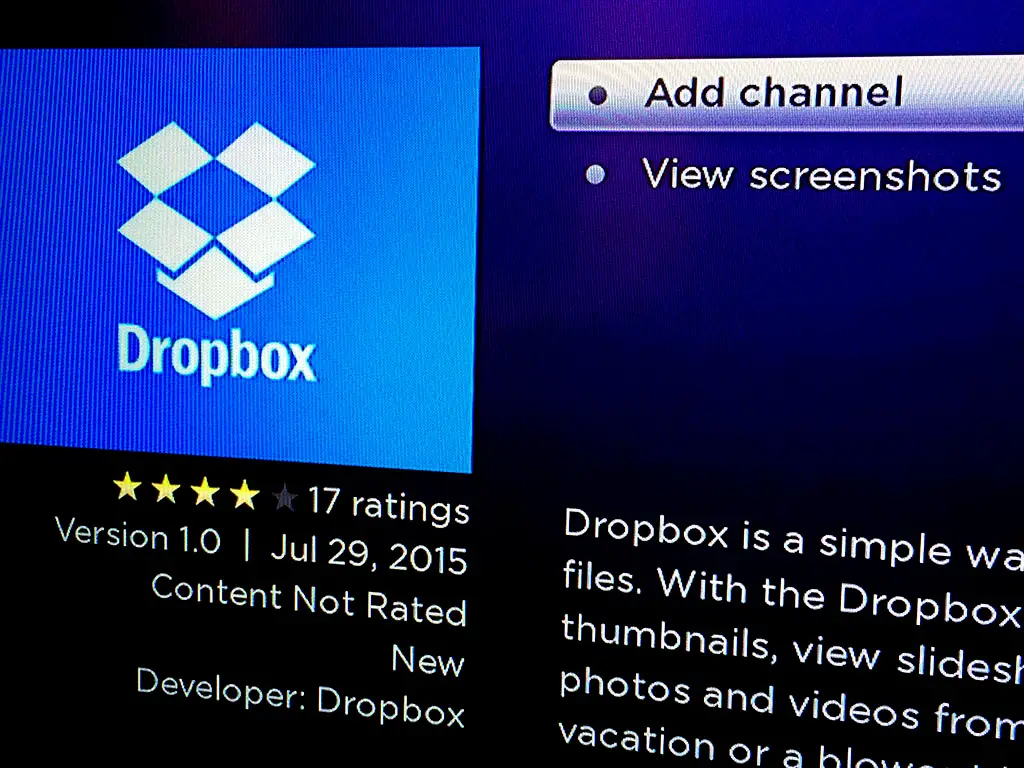 Dropbox is now available for the Roku streaming media player, allowing registered users (even non-paying) to access their files on TV sets connected to Roku players.
With the free app for Roku, Dropbox members can search and browse folders and files, and view individual photos and videos.
Users can also access email attachments from applications such as Yahoo that have been saved to Dropbox (for example, email attachments will show up in a folder called "Yahoo Mail" where the files can be accessed).
However, not all files are viewable through Roku. Even if files like PDFs and Word docs exist in your Dropbox account, they will not show up on Roku.
The Dropbox app isn't available yet for competing media players such as Apple TV, Amazon Fire TV, and Chromecast, so the addition of the popular cloud-based file sharing app is yet another feather in Roku's cap, following the launch of SHOWTIME earlier this month.
Version 1.0 of the Dropbox app for Roku officially launched on July 29, 2015.
Get more news about Roku and other streaming platforms.